Vauxhall Movano Starter Motors 
From Car Spares Essex
The Home Of Vauxhall Vans
If you have been searching for Vauxhall Movano starter motors then your search is over.
If you also want new Vauxhall Movano parts and spares that are both easily accessible and low cost, then you have come to the right place.
Pound Lane Auto Discounts or Car Spares Essex as we are known online have been providing the Movano drivers of the world...ok Essex, and the Vauxhall drivers with the best parts for over 25 years.
So no more searching for Vauxhall Movano starter motors as you have found us.
Yes since 1981, we have been in business trying our best to provide exactly what our loyal band of customers want for their cars.
And now things have got even better.
Because you can shop and buy your new Vauxhall Movano parts from your own living room
We've gone online with all our purchases.
Read on.............
The Full Range Of Vauxhall Movano Vans We Supply Starter Motors And Parts For

Vauxhall Movano Van 28 2.5 CDTi 100 SWB l/r
Vauxhall Movano Van  28 2.5 CDTi 146 SWB l/r
Vauxhall Movano Van 32 2.5 CDTi 100 LWB h/r
Vauxhall Movano Van 33 2.5 CDTi 100 MWB h/r
Vauxhall Movano Van 33 2.5 CDTi 120 SWB h/r
Vauxhall Movano Van 35 2.5 120 LWB Maxi/r
Vauxhall Movano Van 35 2.5 146 Tech LWB h/r
Vauxhall Movano Van 35 2.5 CDTi 120 LWB h/r
Vauxhall Movano Van 35 2.5 CDTi 120 MWB h/r
Vauxhall Movano Van 35 2.5 CDTi 120 SWB h/r
Being around the motor trade for over a quarter of a century means that we can cater for all models of Vauxhall Movano Vans and Vauxhalls generally.
The list below gives a good representation of the models we can cater for, both in store or online with the list of parts being shown at the bottom of the page.
But after going through to our online parts store if you cannot locate the part you want feel free to give us a call on 01268 728309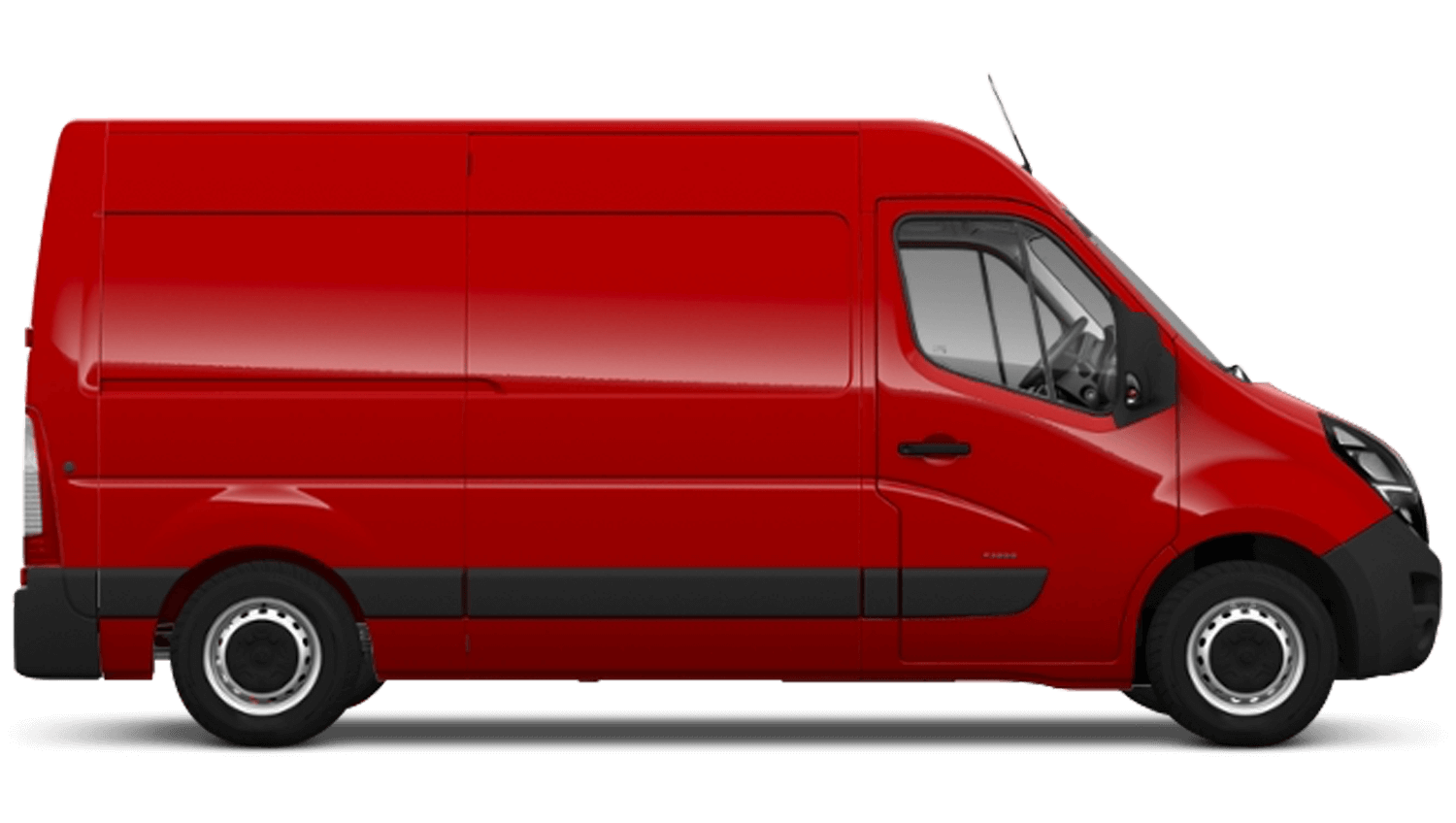 ---
Vauxhall Movano Spares And Parts We Can Also Supply For Your Van
Body & Trim

Mirrors

Service Parts


Belts, Chains

Ignition Parts

Cooling & Heating

Air Con Parts

Radiator Caps

Thermostats

Radiators

Heaters

Coolers

Switches

Sensors - Cooling & Heating

Water Hoses

Clutch

Clutch Parts

Flywheels

Fitting Parts

Switches

Sensors - Clutch

Electrical

Aerials

Alarms

Horns

Immobilisers

Alternators

Dynamos

Drive Motors (Equipment)

Regulators

Relays

Solenoids

Starter Motors

Switches

Sensors - Body & Panel

Flexible Mountings

Bushes

Mountings

Wipers

Wiper Arms

Blades

Wiper Gears

Linkage

Motors

Wiper Washer

Bottles

Jets

Pumps

Hydraulics

Brake Hydraulics

Clutch Hydraulics

Fluid Reservoirs

Filters & Ignition

Ignition Leads

Ignition Parts

Lighting

Bulbs

Light Units

Cables

Cable Fitment Parts

Cables

Exhausts

Exhaust Parts

CV Boots


Joints

Drive Shafts

Drive Couplings

Universal Joints

Links


Rods

Wheel Bearing Kits

Wheel Bolts

Caps

Hubs, Nuts

Brake

Accessories-Fit Kits

Drums

Shoes

Steering & Suspension

Air Suspension

Shock Absorbers

Springs

Steering & Susp. Components

Steering & Susp. Fitting Tools

Steering Boots

Racks

Steering Boxes

Pumps

Suspension Spheres

Fitting Tools

Fitting Tools & Kits

Publications

Workshop Manuals

Fuel & Engine Management

Engine Management & Fuel Inj. Parts


Filler Caps

Fuel Tanks

Sender Units

Fuel Pumps

Engine Parts

Belts, Chains

Breather Caps

Hoses

Valves

Dampers

Idlers

Pulleys

Tensioners

Engine Gaskets

Seals

Engine Parts

Engine Oils

Grease

Other Fluids

Steering Fluids

Suspension Fluids

Transmission Oils

Lubricants & Fluids

Brake Fluids

Coolant Fluids
---
So Whereabouts Are You So I Can Collect My Vauxhall Movano Starter Motors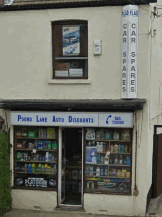 The best thing for using Car Spares Essex for your Movano Van parts is the ease that you can get to us.
It doesn't really matter where you are in the county of Essex, it will  only take you about twenty minutes due to our location right next to the three fastest routes through the county.
The A127, A13 and A130 are literally minutes from our door.
And added to the fact that we have free parking and you have already ordered your Vauxhall Movano spares online, it really is a no brainer to use us.
And thankfully so many of our loyal customers feel the same.
So for more details as to how to reach us you can either check out our directions page here.
Or use the link below the image and enter your postcode for step by step instructions.
We hope to see you and your Movano soon.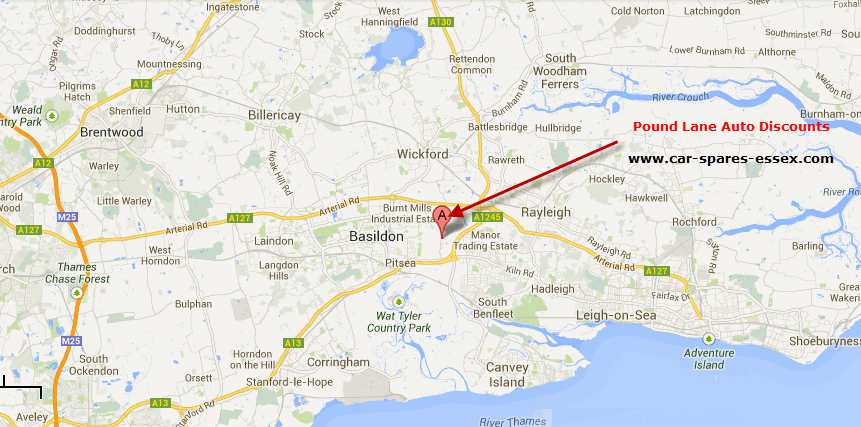 Click Here For Directions To Collect Your Vauxhall Movano Starter Motors & Spares
---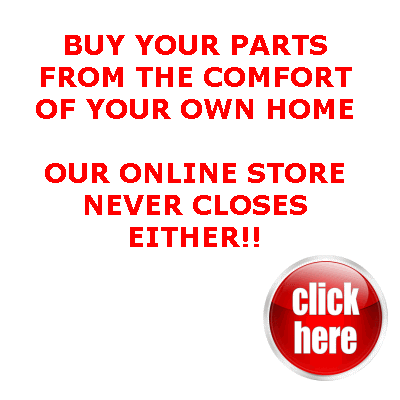 Home > Car Parts > Vauxhall Movano Starter Motors
Return To Top Of Vauxhall Movano Starter Motors