Need A Tilbury Car Spares Shop?
Great Prices On Car Spares & Van Parts Online And In-store

If you are living in Tilbury Essex and are struggling to find low cost quality car parts then look no more.
You have found the right place for all your motoring needs.
Welcome to Pound Lane Auto Discounts or as we are known online "Car Spares Essex".
Pound Lane Auto Discounts are the number one car spares shop in Essex, and have been open for business since serving our first customer way back in 1981.
We were a roaring success on that first day, and sold……………nothing at all.
But fortunately for us and all our customers who visit us from Tilbury, things have improved since then.
So what can we offer to you, that will make us your number one choice of motoring car parts and spares too.
So no more Googling or searching for "automotive car parts near me" you have now found us.
Then read on………………………….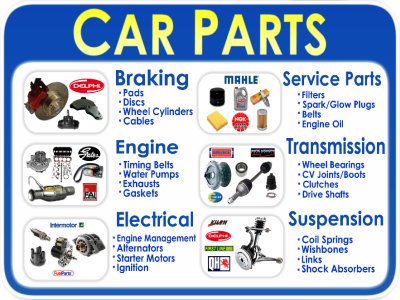 The thing that has attracted more and more customers to visit us, is the great choice of car parts, spares and accessories that we can offer.
From the normal kind of vehicles that we all see driving around Essex, and you will have seen in Tilbury.
The Fords, Vauxhalls, Renaults, Peugeot, and all the other models that most of us have owned and driven at one time or another we can supply parts for.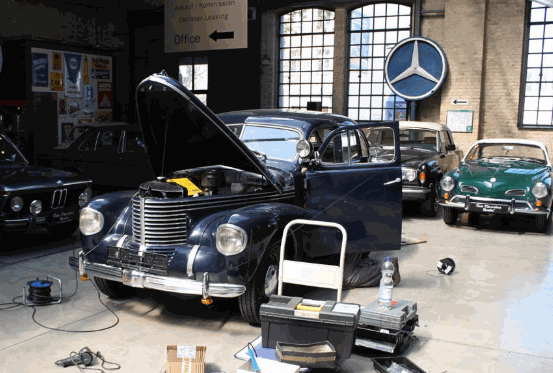 But it isn't these makes and models that have really allowed us to flourish and become the number one car spares shop in Essex.
Instead it is the unusual vehicles, import cars, boat parts (funnily enough), and those half built kit cars sitting in your Tilbury garage.
Being around the motor trade for 30 years, has allowed us to build a huge network of colleagues and friends that help us find the unusual parts that you might be looking for.
So don't struggle to find the hard stuff…..let us go looking for you.
---
What Other Vehicles Can We Supply Parts For?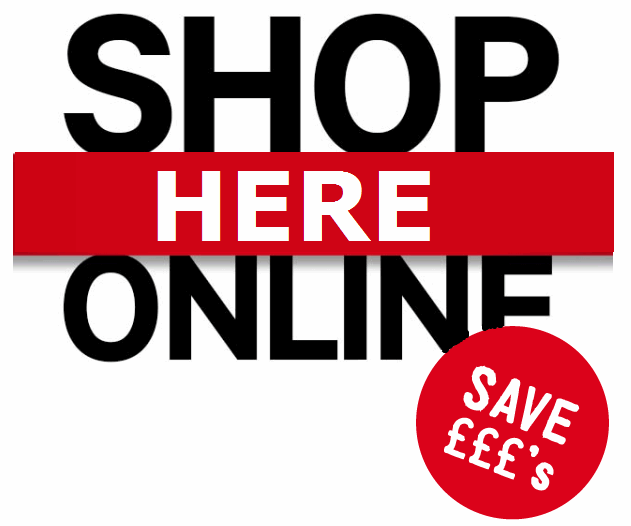 That is a good question.
And as you can see below, we can supply parts and spares for most makes and models.
The list below shows the list of vehicles that we have stock waiting on our shelves, but if your vehicle isn't shown on the list then don't worry.
Just give us call on 01268 728309 or send us a message on our order form and we can see what we can do for you.
Because our stockists are brilliant and more often than not they can get the parts to us within a couple of hours if we don't have it (or more likely just sold it.)
So check on our amazing online store wherever you see the "Shop Here Online" logo, and you can check availability and prices from the comfort of your home.
---

Number Plates Made Whilst You Wait From
The #1 Number Plate Maker In Essex

We are the premier registration plate maker in Essex today.

We will be happy to make road legal number plates in our store, and best of all this will be a number plate made whilst you wait service.

Simply bring your log book and driving licence to prove identity and within a few minutes you will be able to walk out with a brand new set of replacement number plates.

Most people Google "Number plates made near me" and then use us again and again.


For more information on the documentation required for us to make your registration plates CLICK HERE

---

Car Batteries Available Now Check In Store For Current Availability

Googling for cheap car batteries will of course bring a lot of choices to your device.

At Pound Lane Auto Discounts, not only do you get a great battery with a three year guarantee, we will also check your battery on the car.

We try our best not to sell you one, so you can be sure that if we do then the car battery is right for you and your families needs.

How many other companies can say that?

So no more searching for "Car shops Near Me"....just a quick drive and get things done.

---

Range Of Auto Parts
We Try To Supply Online And In-Store

Ssangyong Parts, Talbot,

Suzuki Parts, Tata,

Tesla, Think, Toyota Parts, 

Triumph, TVR, UMM, 

Perodua, Peugeot Parts, 

Piaggio, Hyundai Parts,

Infiniti, Isuzu, Iveco,

Jaguar Parts,

Daimler, Jeep Parts, 

Kia, Lada,

Lotus, Mazda Parts

Proton, Aixam, Daihatsu, Dodge,  

MG, Microcar,

Mini Parts, Reliant, 

Renault Parts, Rolls Royce, 

Alfa Romeo, Asia Motors, 

Bentley, BMW Parts

Bristol, Cadillac, Caterham,

Chevrolet, Chrysler Parts, Citroen Parts, 

Saab Parts, Santana,

Sao, Seat Parts, Skoda Parts, 

---



Travelling From Tilbury To Pound Lane Auto Discounts
Well believe us, when we say you will be surprised at how quickly you can get to us.
From your town we are a short drive of about 10 minutes straight down the A13 to Basildon.
And even better than that, is we have  plenty of free parking too.
So order your parts online for easy collection at our premises, and then you will never have a wasted journey.
And that is what we are about.
Effortless motoring at its best.
For driving instructions simply click on the link below the image, and enter your postcode onto the field.
We hope to see you soon.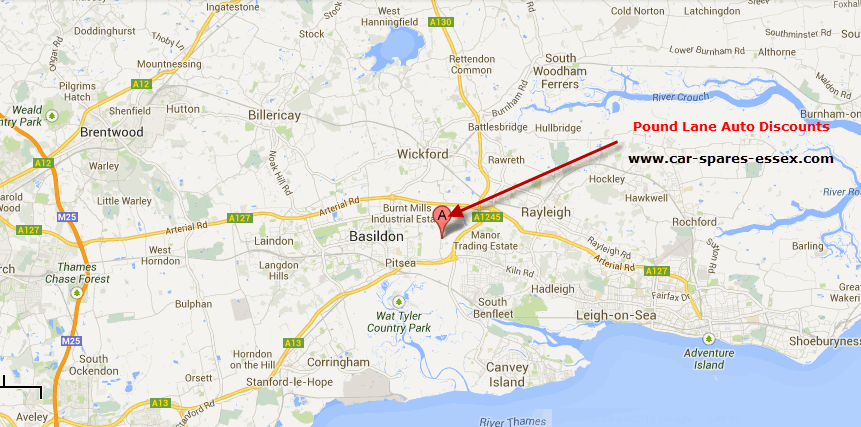 Driving Instructions From Tilbury To Pound Lane Auto Discounts
---
The Full Range Of Parts And Spares Available In Stock Now

Body & Trim

Mirrors

Service Parts


Belts, Chains

Ignition Parts

Cooling & Heating

Air Con Parts

Radiator Caps

Thermostats

Radiators

Heaters

Coolers

Switches

Sensors - Cooling & Heating

Water Hoses

Clutch

Clutch Parts

Flywheels

Fitting Parts

Switches

Sensors - Clutch

Electrical

Aerials

Alarms

Horns

Immobilisers

Alternators

Dynamos

Drive Motors (Equipment)

Regulators

Relays

Solenoids

Starter Motors

Switches

Sensors - Body & Panel

Flexible Mountings

Bushes

Mountings

Wipers

Wiper Arms

Blades

Wiper Gears

Linkage

Motors

Wiper Washer

Bottles

Jets

Pumps

Hydraulics

Brake Hydraulics

Clutch Hydraulics

Fluid Reservoirs

Filters & Ignition

Ignition Leads

Ignition Parts

Lighting

Bulbs

Light Units

Cables

Cable Fitment Parts

Cables

Exhausts

Exhaust Parts

CV Boots


Joints

Drive Shafts

Drive Couplings

Universal Joints

Links


Rods

Wheel Bearing Kits

Wheel Bolts

Caps

Hubs, Nuts

Brake

Accessories-Fit Kits

Drums

Shoes

Steering & Suspension

Air Suspension

Shock Absorbers

Springs

Steering & Susp. Components

Steering & Susp. Fitting Tools

Steering Boots

Racks

Steering Boxes

Pumps

Suspension Spheres

Fitting Tools

Fitting Tools & Kits

Publications

Workshop Manuals

Fuel & Engine Management

Engine Management & Fuel Inj. Parts


Filler Caps

Fuel Tanks

Sender Units

Fuel Pumps

Engine Parts

Belts, Chains

Breather Caps

Hoses

Valves

Dampers

Idlers

Pulleys

Tensioners

Engine Gaskets

Seals

Engine Parts

Engine Oils

Grease

Other Fluids

Steering Fluids

Suspension Fluids

Transmission Oils

Lubricants & Fluids

Brake Fluids

Coolant Fluids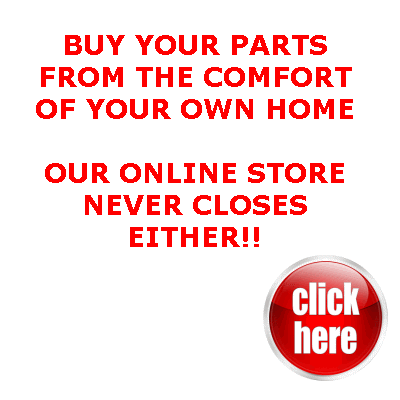 Home > Directions > Tilbury
Return To Top Of Tilbury