New Suzuki Parts & Spares From Car Spares Essex The Home Of Suzuki
Great Prices Everyday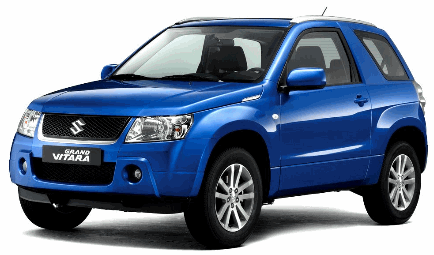 If you are looking for low cost new Suzuki parts in Essex, you might think that you have to go to a main dealers.
Well you have found an alternative to them, which we hope you will consider to be the only place to go for your new Suzuki spares from now on.
Welcome to Car Spares Essex, the online route to Pound Lane Auto Discounts, the number one car spares shop in the whole of Essex.
The following list shows all the Suzuki models that we have stock waiting and ready on both our shelves, and online store.
Although of course there are sometimes that stock flies out the door quicker than we can replace it.
But don't worry as our stockists are brilliant and can generally get the part to us within a few hours if that is the case.
If you want to make sure either phone us on 01268 728309 or check on our online store
As we say and you will say too
"Goodbye Suzuki Main Dealer Prices!"
Suzuki Spares Available For The Following Models
Suzuki Alto Parts
Suzuki Baleno Parts
Suzuki Cappuccino Parts
Suzuki Carry Parts
Suzuki Escudo Parts
Suzuki Grand Vitara Parts
Suzuki Ignis Parts
Suzuki Jimny Parts
Suzuki Kizashi Parts
Suzuki Vitara Parts
Suzuki Wagon R Parts 
Suzuki Liana Parts
Suzuki SA310 Parts
Suzuki SC100 Parts
Suzuki SJ410 Parts
Suzuki SJ413 Parts
Suzuki Splash Parts
Suzuki ST90 Parts
Suzuki Super Carry Parts
Suzuki SX4 Parts
Suzuki X90 Parts
---
What Do You Do If You Don't Have The Suzuki Spares I Want?

Well this is a very good question, and unlike many car shops in Essex and the South East, we are a family owned business, so rely on our happy customers.

So if we don't have the Suzuki spares you want, exactly the same as all other models of vehicles that we can cater for, if we haven't got the part at the time of your visit which is unlikely, we will do everything we can to get it for you.
And this might mean the next day, or more often than not within a few hours.
So we will bend over backwards as much as possible to help you.
We will just need a bit of help straitening back up though….not as young as we used to be after all.
With a history in the industry stretching back over 25 years, we are in contact with all the Suzuki manufactures that can supply us as a priority.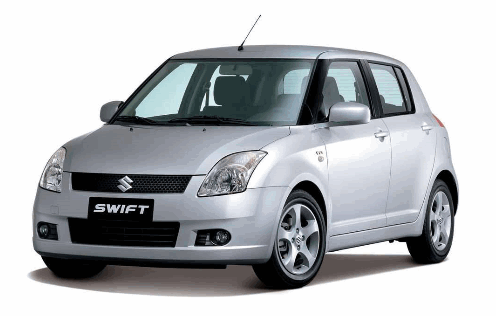 However I guess it is fair to say that sometimes we just won't be able to help provide your Suzuki parts such as a brake cable for your Suzuki Mighty Boy pickup (I think we have one of those actually….but we are making a point here), and it's not something we have or can get.
But that shouldn't be a problem either as we have been around the Suzuki parts and spares world for over 30 years, and so we can tell you where to go and get it.
You may not be our customer the first time you contact us, or the second, but we will do our best to make sure when you need some Suzuki parts you at least think of Car Spares Essex aka Pound Lane Auto Discount first.
You know the best thing to do though, is simply use our online Order form as we stated, and we can buy it in ready for you to come and collect.
How easy is it that!
---
Do You Deliver Your Parts Around Essex?

We try our best to provide the best service around, but unfortunately this is one of the things that we just don't have the capability for.
Being a family owned business, we would be severely stretched if we offered this.
Instead we prefer to focus all our energies on our face to face customers, dealing with the busy phones, and of course keeping our online store stacked to the limit.
---
Ok You Sound Great Where Can I Find You Exactly?

As you can see from the map below we are in a great location for all motorists in Essex.
The A127, A13 and A130 all literally pass by our door, which makes a journey to us only about 20 minutes at most from anywhere in Essex.
Many of our customers come to us for their Suzuki bits from miles away, which we are of course glad off.
If you want more detailed directions you can check out our page here.
Or if you want to use Google Maps and simply enter your postcode for door to door driving instructions then use the link below the image.
We hope to see you soon.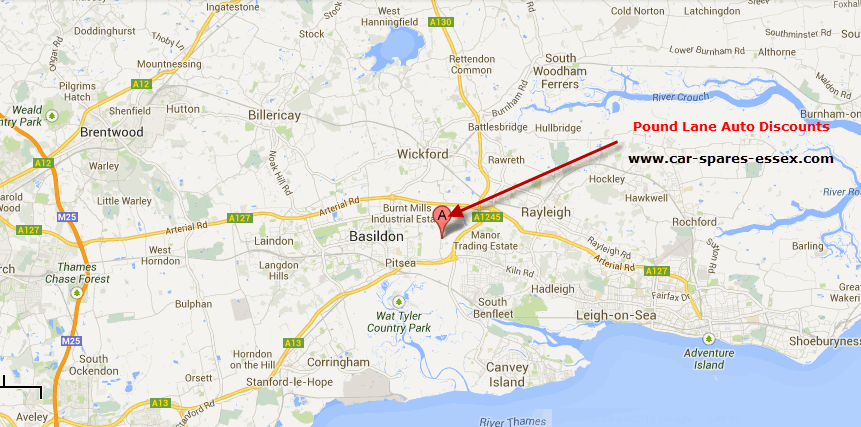 Driving Instructions To Collect Suzuki Parts From Car Spares Essex 
---
The Range Of Suzuki Parts And Spares Available Now
Body & Trim

Mirrors

Service Parts


Belts, Chains

Ignition Parts

Cooling & Heating

Air Con Parts

Radiator Caps

Thermostats

Radiators

Heaters

Coolers

Switches

Sensors - Cooling & Heating

Water Hoses

Clutch

Clutch Parts

Flywheels

Fitting Parts

Switches

Sensors - Clutch

Electrical

Aerials

Alarms

Horns

Immobilisers

Alternators

Dynamos

Drive Motors (Equipment)

Regulators

Relays

Solenoids

Starter Motors

Switches

Sensors - Body & Panel

Flexible Mountings

Bushes

Mountings

Wipers

Wiper Arms

Blades

Wiper Gears

Linkage

Motors

Wiper Washer

Bottles

Jets

Pumps

Hydraulics

Brake Hydraulics

Clutch Hydraulics

Fluid Reservoirs

Filters & Ignition

Ignition Leads

Ignition Parts

Lighting

Bulbs

Light Units

Cables

Cable Fitment Parts

Cables

Exhausts

Exhaust Parts

CV Boots


Joints

Drive Shafts

Drive Couplings

Universal Joints

Links


Rods

Wheel Bearing Kits

Wheel Bolts

Caps

Hubs, Nuts

Brake

Accessories-Fit Kits

Drums

Shoes

Steering & Suspension

Air Suspension

Shock Absorbers

Springs

Steering & Susp. Components

Steering & Susp. Fitting Tools

Steering Boots

Racks

Steering Boxes

Pumps

Suspension Spheres

Fitting Tools

Fitting Tools & Kits

Publications

Workshop Manuals

Fuel & Engine Management

Engine Management & Fuel Inj. Parts


Filler Caps

Fuel Tanks

Sender Units

Fuel Pumps

Engine Parts

Belts, Chains

Breather Caps

Hoses

Valves

Dampers

Idlers

Pulleys

Tensioners

Engine Gaskets

Seals

Engine Parts

Engine Oils

Grease

Other Fluids

Steering Fluids

Suspension Fluids

Transmission Oils

Lubricants & Fluids

Brake Fluids

Coolant Fluids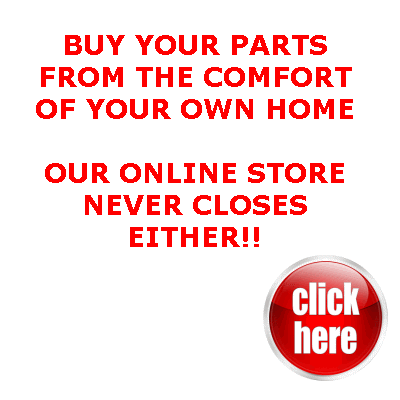 Home > Car Parts > Suzuki Parts
Return To Top Of Suzuki Parts