Need A South Woodham Ferrers Car Shop?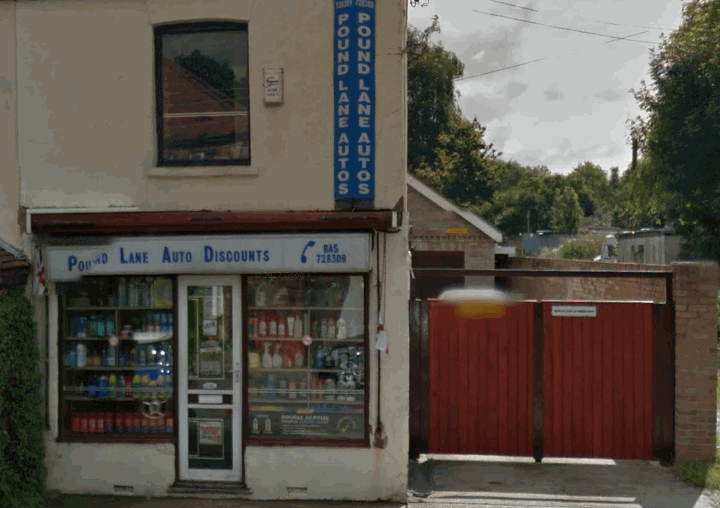 You might not have realised this but South Woodham Ferrers has something big going for it.
You are just a quick drive down the A130, to the number one spares and parts retailer in all of Essex.
Yes, just outside of Basildon, in an area known as Bowers Gifford, you will find Pound Lane Auto Discounts or Car spares Essex as it is known online.
We have for the last 30 years, been the Essex motor factors of choice providing the car driving public of not just South Woodham Ferrers, but the whole of Essex with parts and spares for their vehicles.
You may not have heard of Pound Lane Auto Discounts, but hopefully you will allow us to serve you soon, so you can become the latest of our loyal customers.
---
Many of our customers have been with us for over a quarter of a century and travel vast distances, much to our delight due to the three areas of focus that we believe in.
They obviously believe in them too.
Price, Service and Quality of our extensive range of parts and spares.
We believe in providing the best quality parts we can at the cheapest prices that we can manage.
We might not always be the cheapest South Woodham car spares retailer around, but you can be confident that the standard of product is consistently higher than the price we sell it for.
We then add the type of customer service that some might call "Old Fashioned"
But we care about our customers.
Being a family owned business we know that we are only as good as our customer's last visit to our premises.
So whether you are wanting to buy a whole service kit for an Aston Martin, an oil filter for a Ford Fiesta, or simply a fuse or bolt we will try our best to ensure that you are delighted with our service.
We wouldn't want you driving from South Woodham Ferrers for a wasted journey. 
That's not what you want from a South Woodham motor spares shop, and so you wont get that from us either.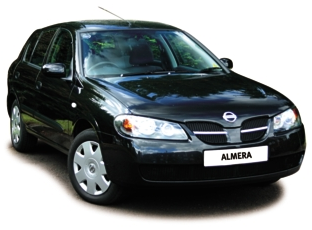 ---
So What Vehicles Do You Supply Car Parts And Spares For?
The thing that sets us apart from all other South Woodham Ferrers motor spares shops and motor factors around the South Woodham Ferrers area is the depth of our range.
We have been around for over 30 years, and have built up a huge amount of parts that you simply can't get anymore.
A distributor cap for 1963 Ford Anglia, or items like fan belts, brake pads, and other car parts for a range of now classic cars are all readily available.
Which is why we get so many requests from people in South Woodam Ferrers and actually across the whole of Essex, who are building kit cars, or restoring old vehicles.
But of course if you are lucky enough to be driving in a new car, then we can also supply parts and spares for them too.
Even the latest models on the market we can cater for.
We are nothing but thorough I can assure you.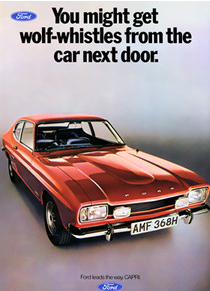 And even if we haven't got the item that you want, we can more often than not order them in within a couple of hours.
So what we suggest is simply give us a call or even better use our online order form and ask if we can get it.
We will then do our investigation and contact you back advising that you can come and collect.
No wasted journey from South Woodam Ferrers for you guys!
Below is the full list of vehicle makes that we can currently supply.
Infiniti
Iveco
Jaguar/Daimler
Jensen
Lamborghini
LDV
Ligier
Lotus
LTI
Mahindra
Marcos
Maserati
Maybach
MCW
Rolls Royce
Santana
Sao
Talbot
Tata
Tesla
Think
Triumph
TVR
UMM
Westfield
Noble
Perodua
Piaggio
---
Ok You Say You're Near South Woodam Ferrers, But Where Exactly?
Well as we said we are down the A130 from South Woodam Ferrers, and it should only take you 15 minutes or so to get here.
The best way to get to Pound Lane Auto Discounts, is to go down the A130, and then go towards London on the A127.
You will see a garden centre called Altons on the left-hand side, and directly after this is the road Pound Lane.
Turn into this and drive about a mile, and we are on the right-hand side.
If you end up going through a chicane in the middle of the road, you have missed us by about 100 yards.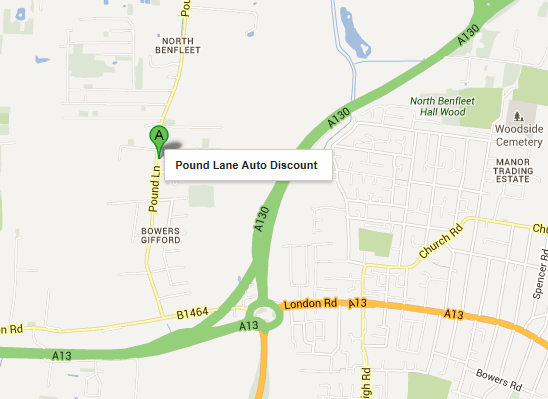 For Driving Directions From South Woodham Ferrers Then Click Here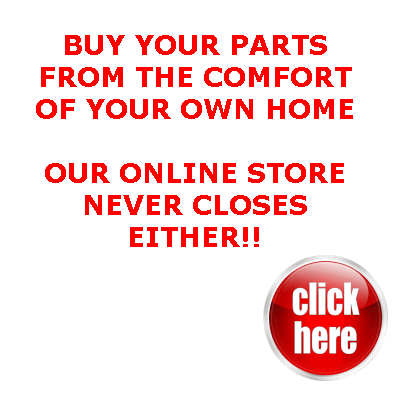 Home > Directions > South Woodham Ferrers
Return To Top Of South Woodham Ferrers