New Rover Parts & Spares
from Car Spares Essex
The Home Of Rover Spares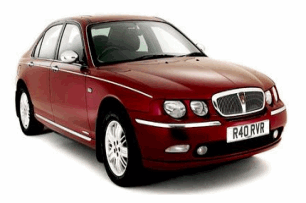 New Rover parts are literally flying off our shelves.
Even though the Rover brand may have had some difficult times in the past, and is one of the lesser seen cars on the Essex roads, you maybe surprised at how popular new Rover spares have become. 
We have been.
More and more calls and inquiries as to our impressive new Rover stock, of radiators, distributor caps, ignition parts, brakes…..and everything else you will need to get your beloved Rover back on the road are coming in everyday.
But it's funny, as almost all of the Rover drivers who visit us, have made things more difficult as they try to buy low cost Rover parts and spares than they needed.
So stop Googling "MG Rover parts near me" and simply come down and see us.

Firstly, they will set off in their car to the nearest car spares shop, and ask the eager to help shopkeeper for the Rover parts that they want.
Seems sensible?
No not at all.
What we would do is contact Car Spares Essex in Basildon and make sure that they have the Rover parts for whatever model of Rover you are fixing, waiting for you before setting off.
Then you just walk in; collect your MG Rover spares and then get on with the boring stuff of getting all dirty fitting them.
How do you do this?
Well let's show you the three methods of obtaining the very best in Rover parts, spares and accessories.
Firstly you can call us on 01268 728309 and deal with our eager to please staff directly.
But being the number one car spares shop in Essex, means that our phones can sometimes be a bit busy.
So better than this is by clicking through to our online E-store, where an amazing range of parts and products are waiting for you.
Then of course the last thing you can do is just drop in and pay us a visit, and to be honest there is a good chance that we will have whatever item you are looking for, or at least get it for you within a few hours.
---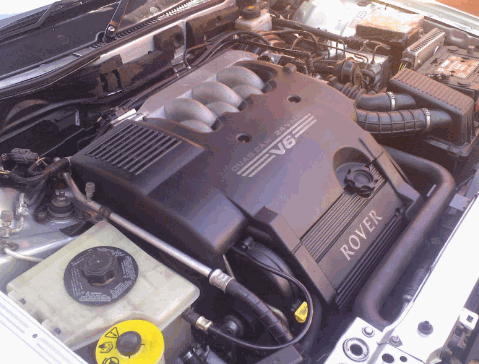 What Models Of Rover Can You Supply Rover Parts For?
The list below indicates the full range of vehicles that we can supply for.
With the list at the bottom of the page showing what type of items we have for each too.
And even if your model isn't on there, then still give us a go.
Use our order form and we will go looking for you, and believe us after being in the motor trade for over 30 years, we know all the places that Rover spares might be hiding.
Rover 100 parts, Rover 200 parts, Rover 25 parts, Rover 400 parts

Rover 45 parts, Rover 600 parts, Rover 75 parts, Rover 800 parts

City Rover parts, Rover MG 1300 parts, Rover MGF parts

Rover MGTF parts, Allegro parts, Ambassador parts, Cityrover parts

Commerce parts, MG Express parts, Rover MG Maestro parts

Rover MG Metro parts, Rover MG Midget parts, Rover MG RV8 parts

Rover MG ZR parts, Rover MG ZS parts, Rover MG ZT parts

Rover MG ZT-T parts, Rover MG3 parts, Rover MGB & GT parts

Rover Metro parts, Rover Mini parts, Rover SD1 parts

Rover Streetwise parts, Ital parts, Marina parts, Maxi parts 
---
How To Get Your Rover Parts - Directions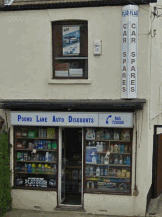 Although you have found our online route (Car Spares Essex) we are actually known as Pound Lane Auto Discounts in Basildon.
And being a stones throw from all of the major routes through Essex (A127, A13 and A130), we are no more than a twenty minute drive from anywhere in the county.
Many of our customers who have moved far away still come down to us due to the easiness of the journey (and the fact that we can supply fast and efficiently.)
So for driving directions to Pound Lane Auto Discounts use the link below, and hopefully you can join our merry band of loyal customers too.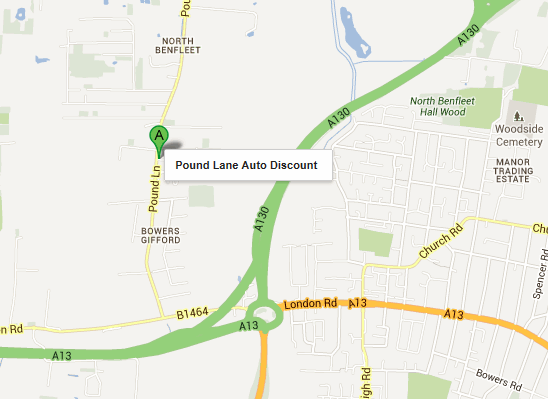 Directions To the Home Of Rover Parts - Car Spares Essex
---
What Is The Full Range Of Rover Spares That You Can Supply?
We have a great range of stock both available to be purchased online, or by visiting our premises.
The following list gives a good idea of the Rover parts on offer.
Body & Trim

Mirrors

Service Parts


Belts, Chains

Ignition Parts

Cooling & Heating

Air Con Parts

Radiator Caps

Thermostats

Radiators

Heaters

Coolers

Switches

Sensors - Cooling & Heating

Water Hoses

Clutch

Clutch Parts

Flywheels

Fitting Parts

Switches

Sensors - Clutch

Electrical

Aerials

Alarms

Horns

Immobilisers

Alternators

Dynamos

Drive Motors (Equipment)

Regulators

Relays

Solenoids

Starter Motors

Switches

Sensors - Body & Panel

Flexible Mountings

Bushes

Mountings

Wipers

Wiper Arms

Blades

Wiper Gears

Linkage

Motors

Wiper Washer

Bottles

Jets

Pumps

Hydraulics

Brake Hydraulics

Clutch Hydraulics

Fluid Reservoirs

Filters & Ignition

Ignition Leads

Ignition Parts

Lighting

Bulbs

Light Units

Cables

Cable Fitment Parts

Cables

Exhausts

Exhaust Parts

CV Boots


Joints

Drive Shafts

Drive Couplings

Universal Joints

Links


Rods

Wheel Bearing Kits

Wheel Bolts

Caps

Hubs, Nuts

Brake

Accessories-Fit Kits

Drums

Shoes

Steering & Suspension

Air Suspension

Shock Absorbers

Springs

Steering & Susp. Components

Steering & Susp. Fitting Tools

Steering Boots

Racks

Steering Boxes

Pumps

Suspension Spheres

Fitting Tools

Fitting Tools & Kits

Publications

Workshop Manuals

Fuel & Engine Management

Engine Management & Fuel Inj. Parts


Filler Caps

Fuel Tanks

Sender Units

Fuel Pumps

Engine Parts

Belts, Chains

Breather Caps

Hoses

Valves

Dampers

Idlers

Pulleys

Tensioners

Engine Gaskets

Seals

Engine Parts

Engine Oils

Grease

Other Fluids

Steering Fluids

Suspension Fluids

Transmission Oils

Lubricants & Fluids

Brake Fluids

Coolant Fluids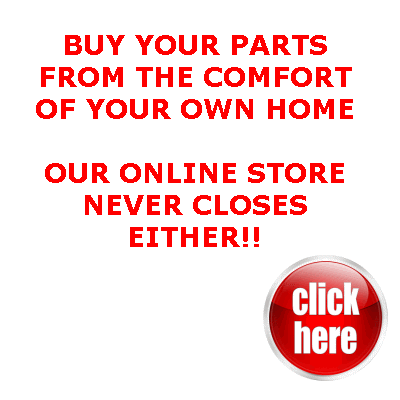 Home > Car Parts > Rover Parts
Return To Top Of Rover Parts