Land Rover Spare Parts & Accessories From Car Spares Essex The Home Of The Land Rover And Range Rover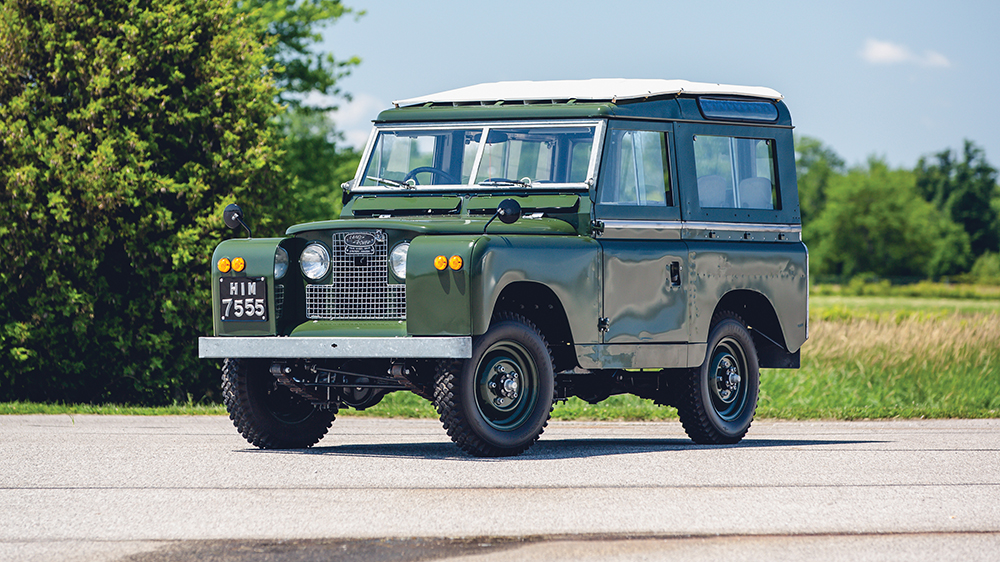 In the old days, buying good quality new Land Rover spare parts was the sole domain of the Land Rover main dealer only.
If you needed any new Land Rover spares then this is where the vast majority of Land Rover drivers would go to.
But you have another rover parts specialist right on your doorstep.
Seems sensible, as if you had such a nice vehicle why would you go anywhere else?
Well……because of the cost for a start.
And that simple fact added to top class customer service is what has been bringing the Land Rover drivers of Essex to our premises time and time again, for the last 30 years.
At Pound Lane Auto Discounts or Car Spares Essex as we are known online, we can supply the vast majority of new parts, spares and Land Rover accessories at a fraction of the cost of the main dealers.
And that goes for the full range of Land Rover spare parts for four wheel drive vehicles too.
The Discovery, Defender, Range River, Range River Sport and even the latest  Range Rover Evoque all have spares waiting on our shelves.
From water pumps, to suspension parts.
From oil, air and fuel filters, lubricants, flushes and fluids to brake parts, and accessories we are just a phone call away on 01268 728309.
So no more Googling for "land rover spare parts near me" as you have found us.
---
But Surely It's Easier To Just Go To The Land Rover Main Dealers For My Parts?

Buying your new Land Rover spare parts at Pound Lane Auto Discounts in Basildon, will not only give you a different option, but also will make your life so much easier.

Being a family owned business we know that we are only as good as our last customer.
We want to provide you with the old style customer service that your Grand-Dad would have considered as normal.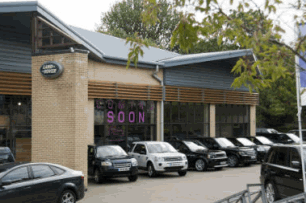 So it won't matter to us if you only want a nut and bolt, or you want Land Rover parts and spares such as clutch kits, or exhausts.
We will do our best to provide what you want, as easily as we can.
The reason for this, is we know that you may not be our customer the first time you contact us, or the second, but somewhere down the line you will give us a go.
So in the meantime if we don't have the part at the time of your calling, then we can do some phoning on your behalf and see if we can get it for you.
We are not going to be 100% successful all the time, but there is certainly a good chance that we will come up trumps if you give us a try.
---
If You Haven't Got My Land Rover Spare Parts Then How Long Will It Take To Get Them?

Sometimes when you contact us, we may have just sold the Land Rover parts that you are looking for.

Well don't despair, as being the Essex motor factors of choice for over 30 years means that we have developed a huge network of Land Rover contacts, and suppliers.
Our suppliers can most times get the parts for your Land Rover within a couple of hours, or at the latest for next day delivery.
For most people this is far more convenient than traipsing around the streets of Essex and the South East trying to locate the item themselves.
So as we advise most of our customers the best thing to do is contact us on our easy to complete order form, and we can see what we can get in, and at what price too.
---
Do You Sell Genuine Land Rover Spare Parts Too?

No, all our parts are pattern parts, but we can assure you that they are the best possible quality we can provide. 

We have two things that we try to be sure of. 
Great quality products at the lowest prices that we can possibly offer.
The last thing we would want is for you to be unhappy at the Land Rover spares that you buy from us.
If you do want genuine Land Rover parts, then we can buy them in for you from the main dealers, although of course the price will be considerably higher.
So at the bottom of the page is a guide to the parts and spares that we can get for your Land Rover.
And honestly, even if it doesn't have your bit on the list below still give us a call, or even better pop in to see us.
We still want to see if we can supply the item that you are searching for.
Most of the time, we will be able to do this within a couple of hours, or we can tell you on the phone that it's out of our network of motor factors we use and its not something that we can provide.
---
Would You Consider Delivering The Land Rover Parts That I Have Bought From You?

Unfortunately as we are just a small family business, we do not have the capability to deliver parts.
We know from speaking to some of our colleagues in the motor trade, that delivering causes a huge strain on our key area of focus:
Our incoming trade, and dealing with the phone and email queries.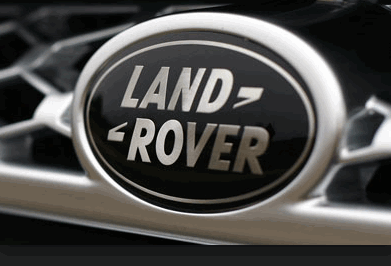 So not to distract from the things that we do very well, we will not be offering a delivery service but can make it easy for you, by ordering the part that you require ready for  your collection.
Contact us on 01268 728309 or by using or contact details.
---
Driving Instructions To Pound Lane Autos
We are very fortunate to be positioned between all three of the main routes across the county of Essex.
So it doesn't matter if you are up in the north of the county, or nearby, you can jump on the A127, A13 and A130 and be with us to collect your Land Rover parts in no time at all.
The longest journey that you might make, wont take you more than twenty minutes
And even better, to speed your journey home get us to order them before you arrive to make sure that your journey is not wasted.
So to find out how easy it is to get to Car Spares Essex, otherwise known as Pound Lane Auto Discounts then use the link below the image, and enter your home postcode for step by step instructions.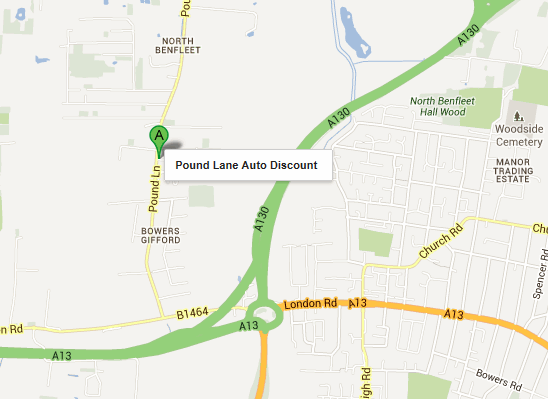 For Driving instructions to Your Land Rover Spare Parts At Car Spares Essex
---
The Full Range Of Land Rover Spares Parts

Body & Trim

Mirrors

Service Parts


Belts, Chains

Ignition Parts

Cooling & Heating

Air Con Parts

Radiator Caps

Thermostats

Radiators

Heaters

Coolers

Switches

Sensors - Cooling & Heating

Water Hoses

Clutch

Clutch Parts

Flywheels

Fitting Parts

Switches

Sensors - Clutch

Electrical

Aerials

Alarms

Horns

Immobilisers

Alternators

Dynamos

Drive Motors (Equipment)

Regulators

Relays

Solenoids

Starter Motors

Switches

Sensors - Body & Panel

Flexible Mountings

Bushes

Mountings

Wipers

Wiper Arms

Blades

Wiper Gears

Linkage

Motors

Wiper Washer

Bottles

Jets

Pumps

Hydraulics

Brake Hydraulics

Clutch Hydraulics

Fluid Reservoirs

Filters & Ignition

Ignition Leads

Ignition Parts

Lighting

Bulbs

Light Units

Cables

Cable Fitment Parts

Cables

Exhausts

Exhaust Parts

CV Boots


Joints

Drive Shafts

Drive Couplings

Universal Joints

Links


Rods

Wheel Bearing Kits

Wheel Bolts

Caps

Hubs, Nuts

Brake

Accessories-Fit Kits

Drums

Shoes

Steering & Suspension

Air Suspension

Shock Absorbers

Springs

Steering & Susp. Components

Steering & Susp. Fitting Tools

Steering Boots

Racks

Steering Boxes

Pumps

Suspension Spheres

Fitting Tools

Fitting Tools & Kits

Publications

Workshop Manuals

Fuel & Engine Management

Engine Management & Fuel Inj. Parts


Filler Caps

Fuel Tanks

Sender Units

Fuel Pumps

Engine Parts

Belts, Chains

Breather Caps

Hoses

Valves

Dampers

Idlers

Pulleys

Tensioners

Engine Gaskets

Seals

Engine Parts

Engine Oils

Grease

Other Fluids

Steering Fluids

Suspension Fluids

Transmission Oils

Lubricants & Fluids

Brake Fluids

Coolant Fluids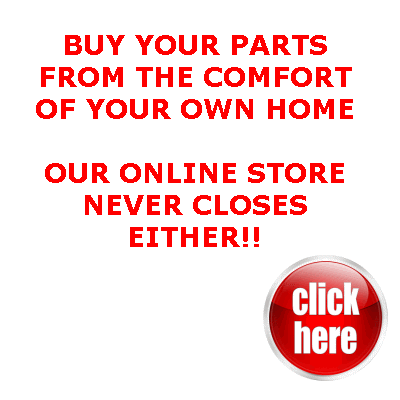 Home > Car Parts > Land Rover Spares Parts
Return To Top Of Land Rover Spare Parts