New Hummer Parts & Spares From Car Spares Essex The Home Of The Hummer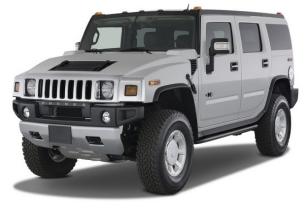 Buying new Hummer parts would be difficult to do in the UK, you would have thought.
Or at least very expensive to get hold off.
But this is certainly not the case now that you have found the number One car spares shop in Essex…Pound Lane Auto Discounts.
We have been selling parts and spares for all makes and models of vehicles for over 30 years, and believe in two key areas:
Price and Service
We know that we are only as good as the last time anyone uses us, and do not take that fact lightly.  
Over the last few years we have found Hummer parts and service parts becoming more and more sought after.
And it isn't a surprise, when the desire to travel in a limo, Hummer or other flash stretch vehicles, has become more and popular with stag parties, hen do's and school leavers throughout Essex and the UK.
You now see these huge motors everywhere, especially at the weekends when the parties are in full flow.
And that is where our service can really come to the fore for you.
We know that the majority of people who own and need quick and reasonably priced Hummer parts, come to us via the Hummer forums and also need them quickly, as being without a vehicle can directly affect your livelihood.
Who wants a gang of angry Hen Parties hunting you down in the early hours, due to the fact that you have let them down, due to such a small thing like a brake disc seizing?
They won't care about your problems, they just want the ride to the party.
So don't worry about spending hours investigating and searching for Hummer spares and hummer accessories online.
Just contact us here at Car Spares Essex and we will do our best to supply the item for you as quickly as we can.
And one thing we have to be honest about, is simply to advise you that we don't keep our shelves laden with Hummer parts and spares.
We just don't have that much of a demand for them on a daily basis.
But that shouldn't cause you Hummer lovers any concern.
If you look at the list at the bottom of the page you will see that there are a huge amount of items that we can get either next day, or actually many times within a few hours of receiving your phone call or order.
So if you want a water pump or suspension part for a H2 or H3 or simply hummer accessories h3 style, then give us a call and we will try our very best to do the rest for you.
You may not be our customer the first time you contact us, or the second, but we will do our best to make sure when you need some Hummer spare parts you at least think of Car Spares Essex aka Pound Lane Auto Discount first.
You know the best thing to do though, is simply use our online Order form, and we can buy it in ready for you to come and collect.
How easy is it that!
---
Ok, That Sounds Great So How Do I Collect My Hummer Spares That I Have Ordered?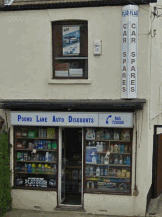 Well the beauty of where we are positioned is we are close to all the main routes though Essex.
If you look at the A127, A13 and A130, we are only five minutes drive from each.
So it won't take you more than twenty minutes to cross from the other side of the county as many people do, to pick up the Hummer parts that we have confirmed with you are waiting for your collection.
So click though on the link below and put your address details into the field and you will be shown step by step directions to Car Spares Essex.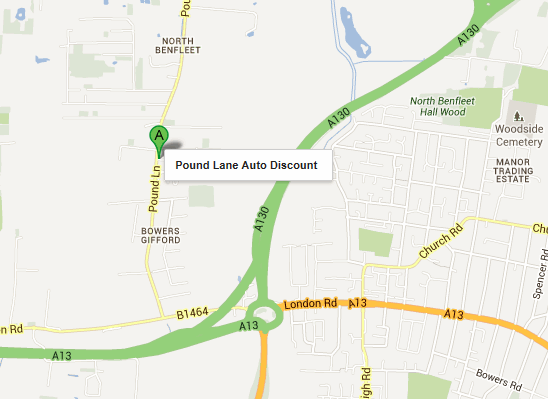 Click Here For Directions To Us At Car Spares Essex
---
So What Hummer Parts Can You Get For My H2 and H3?
Shown below is the full list of Parts and Spares that we can buy in for the majority of makes and models of vehicles you'll see driving around available today.
Now we will be honest, and advise you that we may not be able to get all these Hummer parts listed below, but of course we will try our best for you.
Just give us a call, and we will look into it for you and make some inquiries on your behalf.
We have categorised them within specific sections to make it easier for you to order if you wish to.
The Full List Of Hummer Spares 
Body & Trim

Mirrors

Service Parts


Belts, Chains

Ignition Parts

Cooling & Heating

Air Con Parts

Radiator Caps

Thermostats

Radiators

Heaters

Coolers

Switches

Sensors - Cooling & Heating

Water Hoses

Clutch

Clutch Parts

Flywheels

Fitting Parts

Switches

Sensors - Clutch

Electrical

Aerials

Alarms

Horns

Immobilisers

Alternators

Dynamos

Drive Motors (Equipment)

Regulators

Relays

Solenoids

Starter Motors

Switches

Sensors - Body & Panel

Flexible Mountings

Bushes

Mountings

Wipers

Wiper Arms

Blades

Wiper Gears

Linkage

Motors

Wiper Washer

Bottles

Jets

Pumps

Hydraulics

Brake Hydraulics

Clutch Hydraulics

Fluid Reservoirs

Filters & Ignition

Ignition Leads

Ignition Parts

Lighting

Bulbs

Light Units

Cables

Cable Fitment Parts

Cables

Exhausts

Exhaust Parts

CV Boots


Joints

Drive Shafts

Drive Couplings

Universal Joints

Links


Rods

Wheel Bearing Kits

Wheel Bolts

Caps

Hubs, Nuts

Brake

Accessories-Fit Kits

Drums

Shoes

Steering & Suspension

Air Suspension

Shock Absorbers

Springs

Steering & Susp. Components

Steering & Susp. Fitting Tools

Steering Boots

Racks

Steering Boxes

Pumps

Suspension Spheres

Fitting Tools

Fitting Tools & Kits

Publications

Workshop Manuals

Fuel & Engine Management

Engine Management & Fuel Inj. Parts


Filler Caps

Fuel Tanks

Sender Units

Fuel Pumps

Engine Parts

Belts, Chains

Breather Caps

Hoses

Valves

Dampers

Idlers

Pulleys

Tensioners

Engine Gaskets

Seals

Engine Parts

Engine Oils

Grease

Other Fluids

Steering Fluids

Suspension Fluids

Transmission Oils

Lubricants & Fluids

Brake Fluids

Coolant Fluids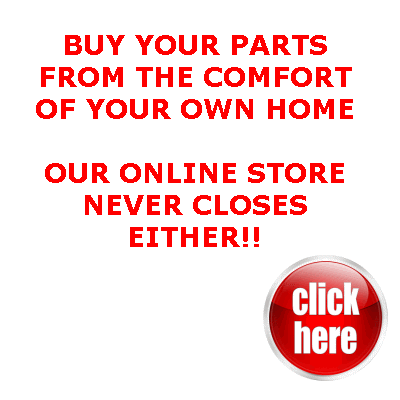 Home > Car Parts > Hummer Parts
Return To Top Of Hummer Parts