New Ford P100 Parts & Spares
From Car Spares Essex 
The Ford P100 pick up seems to be making a bit of a comeback around Essex.
A few years ago, if we were asked if we sold new spares for the P100 then we would have been honest and said not really.
Now though, we are needing to buy more and more of the items that drivers of the Ford P100 pickup want in, as the demand is certainly increasing.
But what parts and spares can we supply you are probably wanting to know.
Well it's difficult to be specific, or this page will run to hundreds of words.
But the list of new parts and spares shown at the bottom will give you a good idea of the items we can supply not just for the Ford P100 pickup, but for all makes and models of vehicles.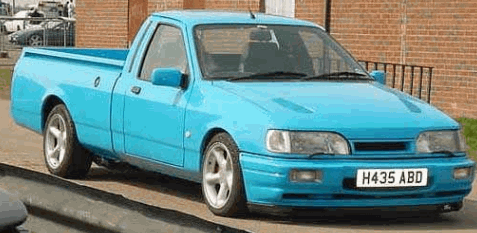 The Ford P100 Has gone through many different versions over the last 40 years.
First made in South Africa in 1971, its body closely resembled the MK3 Ford Cortina.
And it stayed closely related to this classic British motor until it moved to Europe in 1982, and the chassis moved onto the Sierra type of bodywork.
Ford P100 Cortina based
1.6L 4-cylinder OHC petrol, 73 bhp (54 kW; 74 PS)
2.5L Essex V6 petrol
3.0L Essex V6 petrol
Ford P100 Sierra based
1.8L 4-cylinder turbo diesel
2.0L Pinto 4-cylinder petrol
---
Online Ordering & Click And Collect System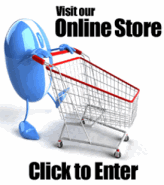 If you go through to our online store you will have at your finger tips over 150,000 tools, parts, spares, valeting items, and even caravan equipment.
All ready to be ordered online and then delivered to our premises in Basildon for collection when its convenient to you.
So no more wasted Saturdays driving around Essex in your Ford P100 trying to find some brake pads or an exhaust part for your vehicle.
Order it online and then you know that you will get the job done easily.
And more often than not, our suppliers will give you the best prices they can too.
Double win!!!
---
Right This Sounds Ok But What P100 Parts Do You Sell?
Well, we will have to be honest as there will be parts for your Ford P100 that we can't get.
For example a main dealers part will always be a main dealers part.
We can buy it in for you, but the price will be the same as you can get.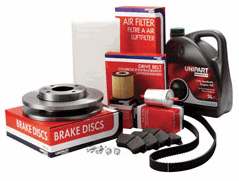 However its the harder to find stuff that we have really made our name over the last quarter of a century.
So if you are struggling to locate the parts you want for your P100 just give us a call on 01268 728309
Or of course even quicker is to check out our online e-store which you can find price and availability from your own computer 
The list below shows the parts that we can get not just for your Ford P100 Pickup, but for all makes and models of cars that you can see in Essex today.
Body & Trim

Mirrors

Service Parts


Belts, Chains

Ignition Parts

Cooling & Heating

Air Con Parts

Radiator Caps

Thermostats

Radiators

Heaters

Coolers

Switches

Sensors - Cooling & Heating

Water Hoses

Clutch

Clutch Parts

Flywheels

Fitting Parts

Switches

Sensors - Clutch

Electrical

Aerials

Alarms

Horns

Immobilisers

Alternators

Dynamos

Drive Motors (Equipment)

Regulators

Relays

Solenoids

Starter Motors

Switches

Sensors - Body & Panel

Flexible Mountings

Bushes

Mountings

Wipers

Wiper Arms

Blades

Wiper Gears

Linkage

Motors

Wiper Washer

Bottles

Jets

Pumps

Hydraulics

Brake Hydraulics

Clutch Hydraulics

Fluid Reservoirs

Filters & Ignition

Ignition Leads

Ignition Parts

Lighting

Bulbs

Light Units

Cables

Cable Fitment Parts

Cables

Exhausts

Exhaust Parts

CV Boots


Joints

Drive Shafts

Drive Couplings

Universal Joints

Links


Rods

Wheel Bearing Kits

Wheel Bolts

Caps

Hubs, Nuts

Brake

Accessories-Fit Kits

Drums

Shoes

Steering & Suspension

Air Suspension

Shock Absorbers

Springs

Steering & Susp. Components

Steering & Susp. Fitting Tools

Steering Boots

Racks

Steering Boxes

Pumps

Suspension Spheres

Fitting Tools

Fitting Tools & Kits

Publications

Workshop Manuals

Fuel & Engine Management

Engine Management & Fuel Inj. Parts


Filler Caps

Fuel Tanks

Sender Units

Fuel Pumps

Engine Parts

Belts, Chains

Breather Caps

Hoses

Valves

Dampers

Idlers

Pulleys

Tensioners

Engine Gaskets

Seals

Engine Parts

Engine Oils

Grease

Other Fluids

Steering Fluids

Suspension Fluids

Transmission Oils

Lubricants & Fluids

Brake Fluids

Coolant Fluids
---
Do You Deliver Ford P100 Parts To Your Customers? 
At the moment we don't offer a delivery service as we just aren't big enough to be able to cope with it.
We are a family owned business that has built our name focusing in on our face to face customers, and incoming phone calls.
These are the areas that we think we are best at and therefore providing the type of service that our customers want too.
So although it might be wonderful to have your P100 parts whizzing their way to you, alas it's not going to happen.
But of course you can book your parts online and therefore they will definitely be waiting for you when your arrive.
---
Right I'm Coming To You...Where Are You Exactly?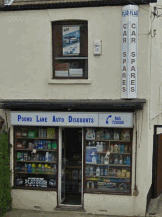 Well we are in a great position for you to get to us quickly.
And we really mean that.
As you can see from the map below we sit central to the three main routes through Essex.
The A127, A13 and A130 all run about two minutes away from us, which means it will only take about 20 minutes for you to get the best P100 parts around.
For more information as to our exact location you can check our page on directions here.
Or use the link below the image and enter your postcode for step by step driving instructions.
We look forward to seeing you soon.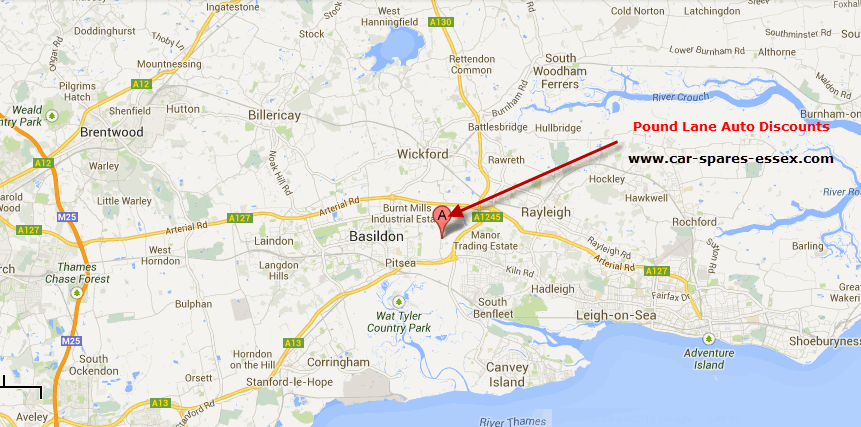 Driving Instructions To Purchase The Best Ford P100 Parts in Essex
---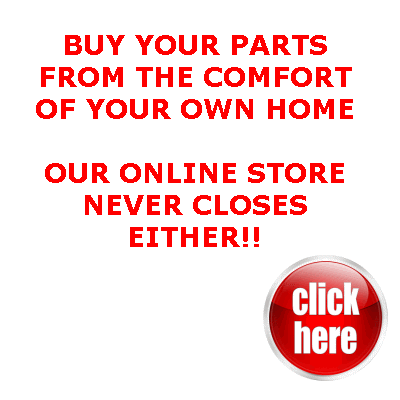 Home > Car Parts > Ford P100
Return To Top Of Ford P100