New Exhaust Systems & Accessories From
Car Spares Essex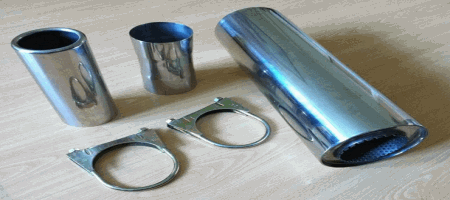 New exhausts used to be something that people had a lot of problem finding for their cars.
And if they did find the item they wanted, they were never too sure if it was going to fit, such was the difficult to decipher measurements and information attached.
But no longer is that the case.
At Pound Lane Auto Discounts we want to make it easy as possible for you to locate and purchase the right exhaust for you vehicle.
Which is why we are pleased to direct you to the number one car exhaust click and collect system in the whole of Essex.
Simply click the links above and locate your vehicle, and then the exhaust part that you require.
Take the item to checkout and upon receiving your order our people at Pound Lane Auto Discounts will locate the exhaust, and have it waiting for you.
Come in and collect and save 10% on the store price.
---
The Range Of Vehicles That We Can Supply New Exhausts For....Well Most Of The Time Anyway?
---

Number Plates Made Whilst You Wait From
The #1 Number Plate Maker In Essex

We are the premier registration plate maker in Essex today.

We will be happy to make road legal number plates in our store, and best of all this will be a number plate made whilst you wait service.

Simply bring your log book and driving licence to prove identity and within a few minutes you will be able to walk out with a brand new set of replacement number plates.

Most people Google "Number plates made near me" and then use us again and again.


For more information on the documentation required for us to make your registration plates CLICK HERE

---

Car Batteries Available Now Check In Store For Current Availability

Googling for cheap car batteries will of course bring a lot of choices to your device.

At Pound Lane Auto Discounts, not only do you get a great battery with a three year guarantee, we will also check your battery on the car.

We try our best not to sell you one, so you can be sure that if we do then the car battery is right for you and your families needs.

How many other companies can say that?

So no more searching for "Car shops Near Me"....just a quick drive and get things done.

---

Range Of Auto Parts
We Try To Supply Online And In-Store

Ssangyong Parts, Talbot,

Suzuki Parts, Tata,

Tesla, Think, Toyota Parts, 

Triumph, TVR, UMM, 

Perodua, Peugeot Parts, 

Piaggio, Hyundai Parts,

Infiniti, Isuzu, Iveco,

Jaguar Parts,

Daimler, Jeep Parts, 

Kia, Lada,

Lotus, Mazda Parts

Proton, Aixam, Daihatsu, Dodge,  

MG, Microcar,

Mini Parts, Reliant, 

Renault Parts, Rolls Royce, 

Alfa Romeo, Asia Motors, 

Bentley, BMW Parts

Bristol, Cadillac, Caterham,

Chevrolet, Chrysler Parts, Citroen Parts, 

Saab Parts, Santana,

Sao, Seat Parts, Skoda Parts, 

---



---
What If I Can't Locate The Exhaust I Want On Your System?
Although we have tried to place as many items and exhaust parts onto our online system as we can, there will always be vehicles that do not appear.
That doesn't mean that we can't help you however.
It just means we have to do a bit of investigation elsewhere.
So if this is the case and the exhaust part you want is not appearing then phone us on 01268 728309, and we will try our best to locate the item.
Or you can also contact us via email if that is more convenient.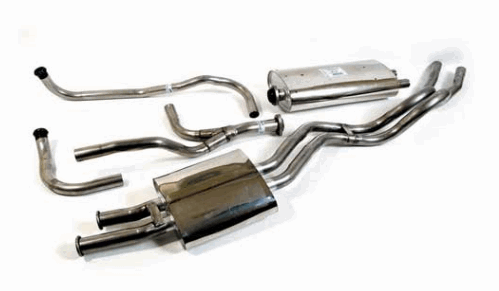 ---
Whereabouts Are You, If I Want To Come And Collect?
Car Spares Essex are in a road called Pound Lane just outside Basildon, which is really easy to get to.
Being as close as you like to the three main route through Essex (A127, A13 and A130) you can literally get to us within 20 minutes from anywhere in Essex.
Which is why we have so many customer we are grateful to say.
So for more information as to our location you can check out our directions page here.
Or just quick on the link below the image for step by step driving instructions from your home to your new silencer or exhausts.
We hope to see you soon.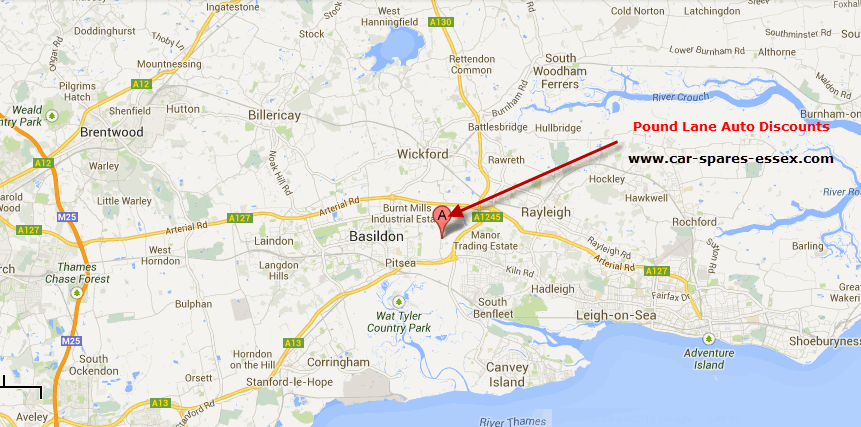 Directions To Collect Exhaust Parts From Car Spares Essex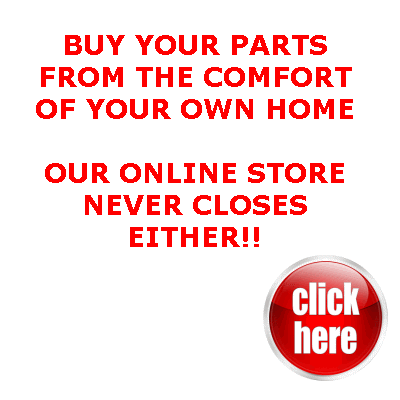 Home > Auto Parts > Exhaust