Classic Mini Parts From Car Spares Essex The Home Of Rover Mini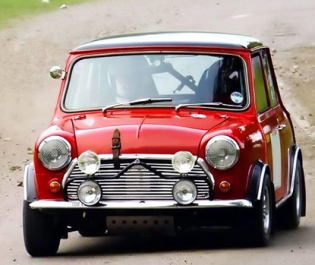 Loads of Classic Mini Parts have been building up in our Essex store for over a quarter of a century.
Since we opened our doors way back in 1981, we have been providing the Mini drivers of Essex with the kind of parts and items, that they couldn't get anywhere else.
But as the popularity of these old Minis died out, so did the need for the parts and spares.
Which led to many motor factors in Essex and the UK, stopping supplying them, as they moved onto newer models.
But we never did, as we knew there would always be a market.
From  points, condensers to Water pumps, ignition parts we are quite surprised at what we have in stock. Boxes and boxes of the stuff.
So no more Googling "Classic Mini Parts" anymore as you have found us.
---
Parts We Try Our Best To Source For Your Classic Mini
Body & Trim

Mirrors

Service Parts


Belts, Chains

Ignition Parts

Cooling & Heating

Air Con Parts

Radiator Caps

Thermostats

Radiators

Heaters

Coolers

Switches

Sensors - Cooling & Heating

Water Hoses

Clutch

Clutch Parts

Flywheels

Fitting Parts

Switches

Sensors - Clutch

Electrical

Aerials

Alarms

Horns

Immobilisers

Alternators

Dynamos

Drive Motors (Equipment)

Regulators

Relays

Solenoids

Starter Motors

Switches

Sensors - Body & Panel

Flexible Mountings

Bushes

Mountings

Wipers

Wiper Arms

Blades

Wiper Gears

Linkage

Motors

Wiper Washer

Bottles

Jets

Pumps

Hydraulics

Brake Hydraulics

Clutch Hydraulics

Fluid Reservoirs

Filters & Ignition

Ignition Leads

Ignition Parts

Lighting

Bulbs

Light Units

Cables

Cable Fitment Parts

Cables

Exhausts

Exhaust Parts

CV Boots


Joints

Drive Shafts

Drive Couplings

Universal Joints

Links


Rods

Wheel Bearing Kits

Wheel Bolts

Caps

Hubs, Nuts

Brake

Accessories-Fit Kits

Drums

Shoes

Steering & Suspension

Air Suspension

Shock Absorbers

Springs

Steering & Susp. Components

Steering & Susp. Fitting Tools

Steering Boots

Racks

Steering Boxes

Pumps

Suspension Spheres

Fitting Tools

Fitting Tools & Kits

Publications

Workshop Manuals

Fuel & Engine Management

Engine Management & Fuel Inj. Parts


Filler Caps

Fuel Tanks

Sender Units

Fuel Pumps

Engine Parts

Belts, Chains

Breather Caps

Hoses

Valves

Dampers

Idlers

Pulleys

Tensioners

Engine Gaskets

Seals

Engine Parts

Engine Oils

Grease

Other Fluids

Steering Fluids

Suspension Fluids

Transmission Oils

Lubricants & Fluids

Brake Fluids

Coolant Fluids
Take a look at all the new and still boxed headlamps, indicators, and rear lenses that we can presently offer.
All of them have never been used, although some of the packaging has got a little old over the years.
The photos were all taken on our premises.
Click Here For Lights & Lenses We Have InStock
---
Directions To Collect Your Classic Mini Parts
Well although we cover all areas of Essex, we are based just outside Basildon right by the A127, A13 and A130.
This is brilliant news for all you seekers of classic mini parts, as our customers and even from the furthest part of Essex, using these fast roads will only mean a journey of around 20 minutes or so.
If you think that this seems a long way to come, let us ask you.
What do you fancy doing?
Driving around from shop to shop for a couple of hours trying to find your Peugeot Spares, or order your parts directly, and then come and collect them?
As many of our customers who have used over the years for Peugeots spares have found, and still are doing constantly.
Even though they have moved to Kent, or Suffolk and even further a field, a quick drive across to us actually saves them a huge amount of time.
The perfect pick up facility for all Peugeot Parts (and anything else you fancy buying too!) 
Directions From Your Home To Car Spares Essex The Home Of Classic Mini Parts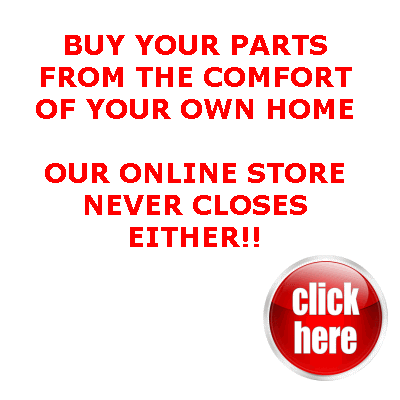 Home > Car Parts > Classic Mini Parts
Return To Top Of Classic Mini Parts