New Citroen Parts From Car Spares Essex Great Prices On Both Car And Van Parts For Your Citroen Vehicle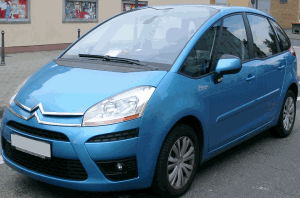 If new Citroen parts are what you are searching for.
And you would like them to be low cost and readily accessible then do not look any further.
You have now found the home of Citroen spares, parts and accessories. 
Pound Lane Auto Discounts, or Car Spares Essex as we are known online, have over the last 30 years grown and grown into........
The Number One Car Spares and Parts Shop In Essex.
Does that sound big headed?
Well we hope it doesn't, but we hope it does lead you into taking a look at what we can offer as when it comes to Citroën parts, we can offer a lot.
---
Ever since we first opened our doors way back in 1981, we have always followed four rules.
We want to offer the best range of not just Citroen spares and parts, but for all makes and models driving around Essex today.
We want to offer a huge range of parts, spares and accessories for classic cars, imports and those really hard to find parts that our Citroen driving customers seek daily.
We want to keep our prices as low as we possible can.
And we want to provide the best possible customer service that we possibly can for everyone.
It seems simple to us, but it really has set us apart from the rest of the motor factors around.
And hopefully we can prove all these things to you soon.
---

Which Models Can You Supply Citroën Parts For?

As you can see below we can cover literally the whole range of Citroën models.
All the Citroen parts can be ordered either through our online store as shown above, or by phoning 01268 728309.
However if you are busy, then you can drop us an email by completing our order form, and we will sort everything out for you.
Let's make your buying of Citroen parts as effortless as possible
Full Range Of Citroen Cars We Supply Parts For 
Citroen 2CV Parts

Citroen AX Parts

Citroen BX Parts


Citroen C15 Parts

Citroen C2 Parts

Citroen C25 Parts

Citroen C6 Parts

Citroen Visa Parts

Citroen Xantia Parts

Citroen XM Parts 

Citroen C-Crosser Parts

Citroen CX Parts

Citroen C-Zero Parts

Citroen DS5 Parts

Citroen DS3 Parts

Citroen DS4 Parts

Citroen Dyane Parts

Citroen GSA Parts

Citroen LNA Parts

Citroen Nemo Parts

Citroen Saxo Parts

Citroen Synergie Parts


Citroen Xsara Parts

Citroen ZX Parts
Citroen Van Parts Now Available Online And In-Store 
Citroen Berlingo Van Worker Parts
Citroen Berlingo Van Driver Parts
Do You Deliver Citroën Parts Around Essex?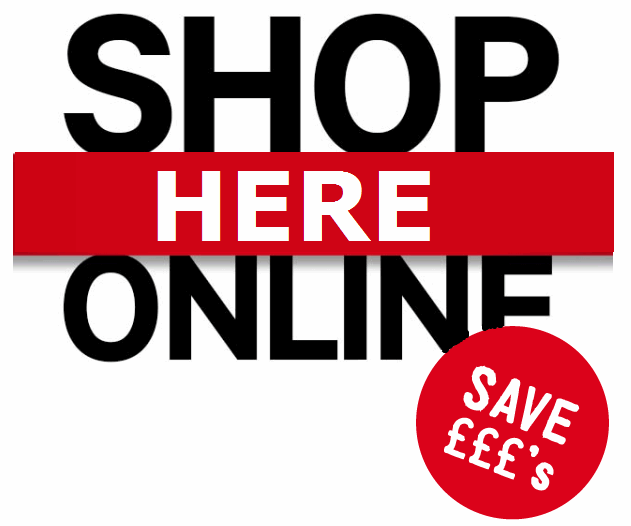 No I'm afraid delivery of parts will leave us so stretched, this is not something that we offer to our Citroën customers.
We believe our time is better placed focusing in on our face to face and phone customers.
But we have made it easy for you to get the parts you want by using the online shop shown above.
No more wasted journeys, just order your Citroen spares online and then drive down and collect.
---
Driving Instructions To Get Your Citroen Spares
Pound Lane Auto Discounts are based in an amazingly convenient location for all our customers throughout Essex.
Why do we say that?
Well we are right next door to the three fastest routes through Essex, the A127, A13 and the A130.
So from all corners of the county you have the fastest possible route down to us, as you can see from the map below.
Simply click on the link below the image for driving advice from your own home.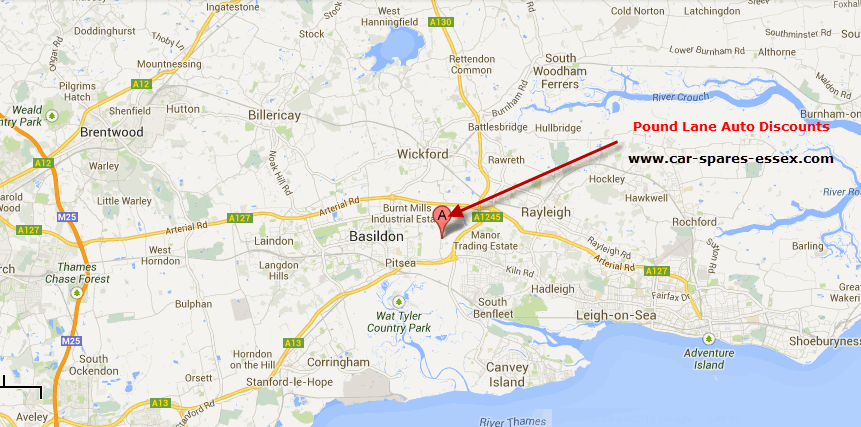 Driving Instructions To Collect Your Citroen Parts From Us
---
Just Some Of The Citroën Parts And Spares We Can Provide

Body & Trim

Mirrors

Service Parts


Belts, Chains

Ignition Parts

Cooling & Heating

Air Con Parts

Radiator Caps

Thermostats

Radiators

Heaters

Coolers

Switches

Sensors - Cooling & Heating

Water Hoses

Clutch

Clutch Parts

Flywheels

Fitting Parts

Switches

Sensors - Clutch

Electrical

Aerials

Alarms

Horns

Immobilisers

Alternators

Dynamos

Drive Motors (Equipment)

Regulators

Relays

Solenoids

Starter Motors

Switches

Sensors - Body & Panel

Flexible Mountings

Bushes

Mountings

Wipers

Wiper Arms

Blades

Wiper Gears

Linkage

Motors

Wiper Washer

Bottles

Jets

Pumps

Hydraulics

Brake Hydraulics

Clutch Hydraulics

Fluid Reservoirs

Filters & Ignition

Ignition Leads

Ignition Parts

Lighting

Bulbs

Light Units

Cables

Cable Fitment Parts

Cables

Exhausts

Exhaust Parts

CV Boots


Joints

Drive Shafts

Drive Couplings

Universal Joints

Links


Rods

Wheel Bearing Kits

Wheel Bolts

Caps

Hubs, Nuts

Brake

Accessories-Fit Kits

Drums

Shoes

Steering & Suspension

Air Suspension

Shock Absorbers

Springs

Steering & Susp. Components

Steering & Susp. Fitting Tools

Steering Boots

Racks

Steering Boxes

Pumps

Suspension Spheres

Fitting Tools

Fitting Tools & Kits

Publications

Workshop Manuals

Fuel & Engine Management

Engine Management & Fuel Inj. Parts


Filler Caps

Fuel Tanks

Sender Units

Fuel Pumps

Engine Parts

Belts, Chains

Breather Caps

Hoses

Valves

Dampers

Idlers

Pulleys

Tensioners

Engine Gaskets

Seals

Engine Parts

Engine Oils

Grease

Other Fluids

Steering Fluids

Suspension Fluids

Transmission Oils

Lubricants & Fluids

Brake Fluids

Coolant Fluids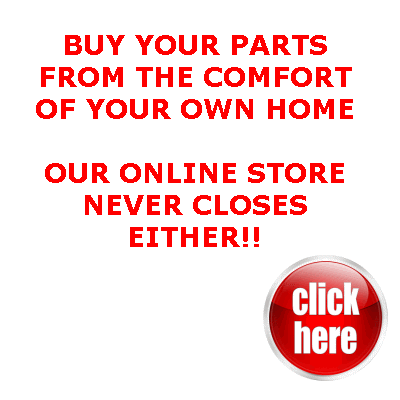 Home > Car Parts > Citroen Parts
Return To Top Of Citroen Parts