New Chrysler Parts & Accessories From Car Spares Essex The Home Of Chrysler Cars
New Chrysler parts are literally flying off the shelves, such is the range that this car manufacturer now has out on our roads.
And although we used to just get asked for parts for Fords and the more common models of Vauxhalls, we now find that Chrysler is becoming one of our most sought after parts.
So we better make sure that we buy some more stock before we run out.
But doesn't that level of popularity make the buying of Chrysler spares and parts expensive, and hard to get too you might be asking?
Do you now only have to buy genuine Chrysler car parts for your car?
Well not at all, now that you have found Car Spares Essex, the number one car spares and parts outlet in the whole of Essex.
We can cater for the newest of Chrysler models right back to the earliest models.
Most of the Chrysler parts are sitting on our shelves waiting for a home at this very moment.
But lots of folk don't come to us, or any of the other Essex motor factors based around the county.
Instead they pay a premium price for their spares from the Chrysler  main dealers closest to home.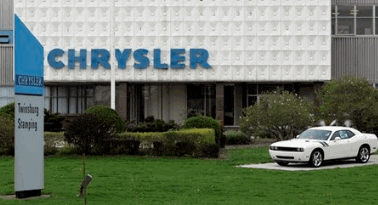 And of course if you want to buy genuine Chrysler parts, then feel free to contact the local main dealer, who will be more than happy to sell you the part.......at, well, let's say it will be quite a bit more expensive than us.
Nah, I wouldn't do that either if I could help it.
You want good quality parts, at good prices too, which is just what we like to offer. 
Also don't think if you need any Chrysler parts that you have to make your way around the confusion of the internet
Just give us a call, or use our contact forms and we will do our best to find the part for you.
Most of the time we will have the parts or spares for your Chrysler  in stock, but in case we don't have it or have just sold it, the list below will show the models that we can get parts quickly for, and at very competitive prices too.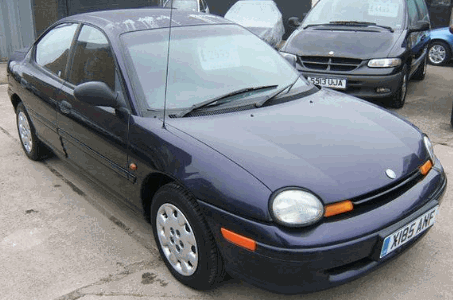 And honestly, even if it doesn't have your vehicle on the list below still give us a call, or even better pop in to see us.
We still want to see if we can supply the item that you are searching for.
Most of the time, we will be able to do this within a couple of hours.
---
How Do We Get Your Chrysler Parts So Quickly?
Well, we have more than 30 years experience in selling and stocking Chrysler Parts after opening up our doors way back in 1981.
And you don't half get to make a few contacts within the Chrysler dealer network over that period of time.
So instead of trying your best to find the Chrysler parts that you are looking for.
Sit back and have a beer and let us do it for you.
Go on give us a try…you know you want to!
---
Chrysler Models We Can Provide Parts For
Chrysler 300 Parts
Chrysler Crossfire Parts
Chrysler Delta Parts
Chrysler Neon Parts
Chrysler PT Cruiser Parts
Chrysler Sebring parts
Chrysler Voyager Parts
Chrysler Ypsilon Parts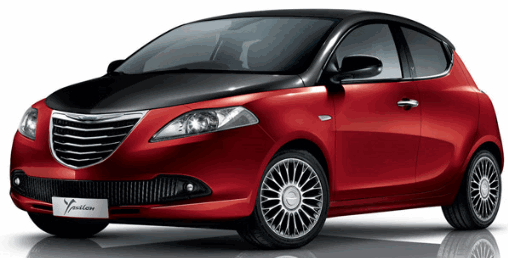 Ok That Sounds Great But What Are The Actual Chrysler Parts You Sell?
We can literally cater for every item and every spare that Chrysler have made, whether it is from finding a cheaper option pattern part.
Or from a Chrysler main dealer (which we try not to do too often as we said previously, as we like to keep our prices as low as possible.)
So the list below will give you a good indication of the Chrysler parts and spares that we can supply readily. 
We have grouped them to make it easy for you, and once again all of them can be ordered directly by clicking here.
Of course if you do decide to use the internet like EBAY, you will want one to make sure that you are getting the right parts.
We wouldn't want you to go to somewhere that isn't good if we can help it.

You're not our customer yet, but you might buy your Chrysler parts from us someday after all.
Body & Trim

Mirrors

Service Parts


Belts, Chains

Ignition Parts

Cooling & Heating

Air Con Parts

Radiator Caps

Thermostats

Radiators

Heaters

Coolers

Switches

Sensors - Cooling & Heating

Water Hoses

Clutch

Clutch Parts

Flywheels

Fitting Parts

Switches

Sensors - Clutch

Electrical

Aerials

Alarms

Horns

Immobilisers

Alternators

Dynamos

Drive Motors (Equipment)

Regulators

Relays

Solenoids

Starter Motors

Switches

Sensors - Body & Panel

Flexible Mountings

Bushes

Mountings

Wipers

Wiper Arms

Blades

Wiper Gears

Linkage

Motors

Wiper Washer

Bottles

Jets

Pumps

Hydraulics

Brake Hydraulics

Clutch Hydraulics

Fluid Reservoirs

Filters & Ignition

Ignition Leads

Ignition Parts

Lighting

Bulbs

Light Units

Cables

Cable Fitment Parts

Cables

Exhausts

Exhaust Parts

CV Boots


Joints

Drive Shafts

Drive Couplings

Universal Joints

Links


Rods

Wheel Bearing Kits

Wheel Bolts

Caps

Hubs, Nuts

Brake

Accessories-Fit Kits

Drums

Shoes

Steering & Suspension

Air Suspension

Shock Absorbers

Springs

Steering & Susp. Components

Steering & Susp. Fitting Tools

Steering Boots

Racks

Steering Boxes

Pumps

Suspension Spheres

Fitting Tools

Fitting Tools & Kits

Publications

Workshop Manuals

Fuel & Engine Management

Engine Management & Fuel Inj. Parts


Filler Caps

Fuel Tanks

Sender Units

Fuel Pumps

Engine Parts

Belts, Chains

Breather Caps

Hoses

Valves

Dampers

Idlers

Pulleys

Tensioners

Engine Gaskets

Seals

Engine Parts

Engine Oils

Grease

Other Fluids

Steering Fluids

Suspension Fluids

Transmission Oils

Lubricants & Fluids

Brake Fluids

Coolant Fluids
---
Ok You Have Convinced Me Where Do I Find Car Spares Essex?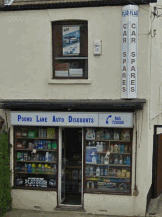 We are very fortunate to be positioned between all three of the main routes across the county of Essex.
So it doesn't matter if you are up in the north of the county, or nearby, you can jump on the A127, A13 and A130 and be with us to collect your Chrysler parts in no time at all.
Yes, get us to order them before you arrive to make sure that your journey is not wasted.
So to find out how easy it is to get to Car Spares Essex, otherwise known as Pound Lane Auto Discounts then use the link below the image, and enter your home postcode for step by step instructions.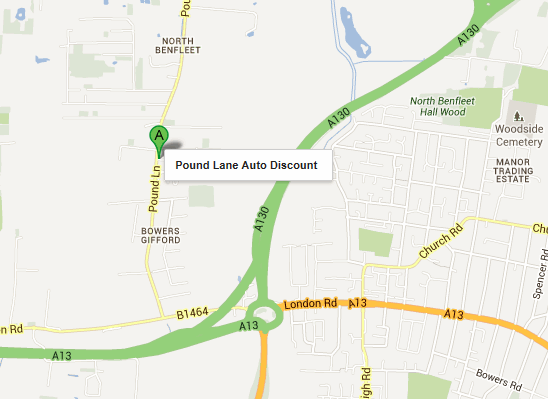 Get Directions From Home To Chrysler Parts At Car Spares Essex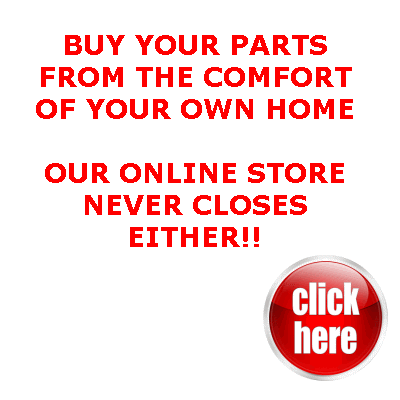 Home > Car Parts > Chrysler Parts
Return To Top Of Chrysler Parts