Need A Brake Shoe And Quick? Then Car Spares Essex Has The Best Range Around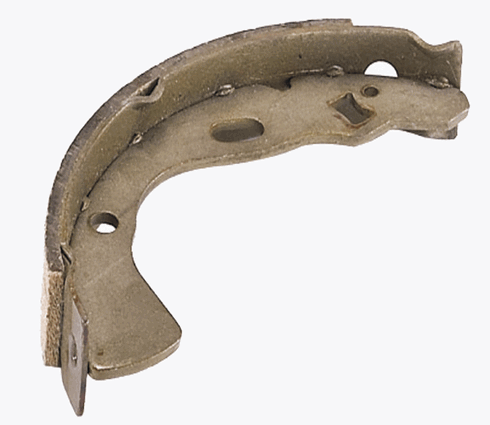 The brake shoe is becoming less and less popular as more and more of the modern vehicles move over to brake pads instead.
But that doesn't mean that you should struggle to buy them and at great prices too.
Now you have found Pound Lane Auto Discounts or Car Spares Essex as we are known on-line you have the ability to sit in your armchair and shop for your parts.
Easy, stress-free motoring at its best.
We can supply ferodo shoes, bendix brake shoes, QH Brake shoes....literally the range is limitless.
And best of all many of the makes we will have sitting on our shelves ready to be purchases.
---
How To Get The Best Prices Of All.....Yes And It Is Still Super Easy Too!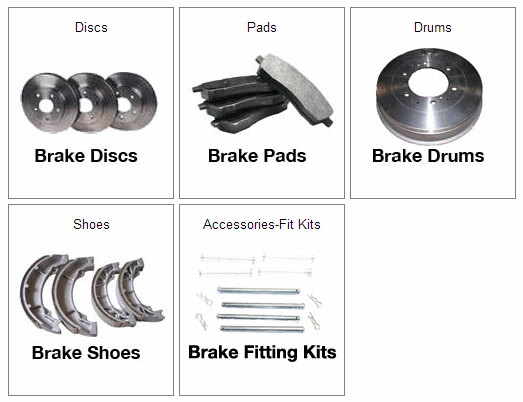 At Car Spares Essex we have over 300,000 parts and spares ready to be bought online, so the brake shoe that are looking for is literally at your fingertips.
Simply click on Car Parts at the top of the page, enter your registration details and then choose the make and price that you want.
We try to cater for all tastes, so if you want the most expencive brand names such as ferodo bake shoes, or bendix brake shoes then they will be be there.
But if you want cheaper makes then of course we have that covered too.
PLEASE NOTE ALL PURCHASES ON-LINE WILL BE COLLECTED IN STORE NEXT WORKING DAY
---
Can You Supply A Brake Shoe For My Older Vehicle Then?
As we mentioned previously we have a great range of brake shoes, due to us being around for so long.
We actually opened our doors for business way back in 1981, so we have built up a huge stock of shoes, and also a huge network of colleagues and friends that can supply us.
So if it is an early Ford Capri, classic Porsche, Vauxhall, Rover, or.....well you get the idea.
So the list below demonstrates the list of motors that we have a very good chance of getting your brake shoe for.
But if the motor you want isn't on there, then just give us a call on 01268 729309
Infiniti
Iveco
Jaguar/Daimler
Jensen
Lamborghini
LDV
Ligier
Lotus
LTI
Mahindra
Marcos
Maserati
Maybach
MCW
Rolls Royce
Santana
Sao
Talbot
Tata
Tesla
Think
Triumph
TVR
UMM
Westfield
Noble
Perodua
Piaggio
---
So Whereabouts Are You If I Want To Pay You A Visit?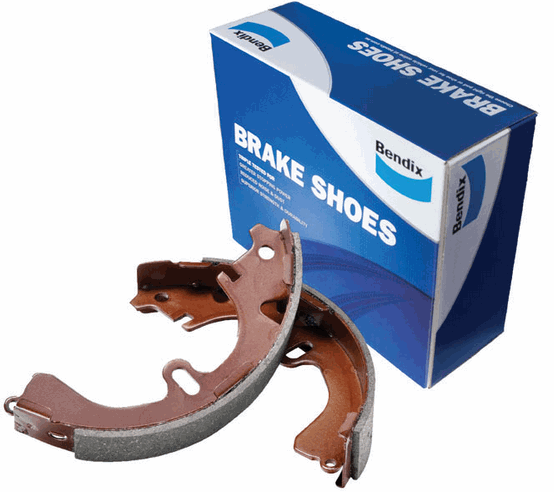 The beauty of using Car Spares Essex is how convenient our location is. 
If you take a glance at the map below you will see that we are smack bang in the middle of the three fast routes across Essex.
Which means, and we are delighted at this fact, that people drive across Essex, Suffolk, and even from Kent to buy their shoes from us.
So the best thing to do is simply click the link below the image and place your postcode in the box to get driving instructions for.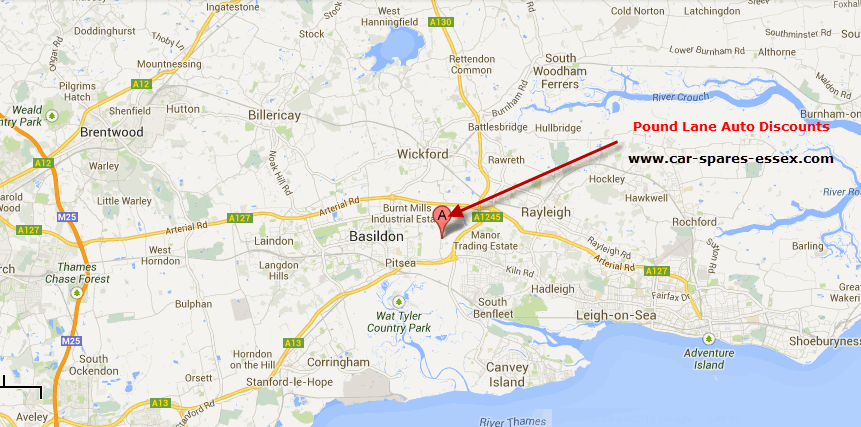 Click Here For Driving Instructions To Car Spares Essex (And Your Brake Shoes......)
---