New Body Panels & Crash Repair Parts
From Car Spares Essex
If you are looking for new body panels for your car then really you have two choices.
You can either hunt around the car breakers in Essex looking for a second hand unit, or you can give us a try and get a new one.
And come on let's admit it, new crash repair parts are always going to be better.
It's just the price that you may not be too comfortable with.
But price should not come into it now you have found Pound Lane Auto Discounts, the number one car spares and accessories shop in the whole of Essex.
We have been providing car parts and spares to the motoring public of Essex for over 30 years.
And now we have gone online, we can make your search for the best new body panels even easier too.
---
Shop For Brand New Body Panels Here
For the best body panels and crash repair parts all you need to do is contact us on 01268 728309 and we will be happy to provide a quote for you.
All our bumpers, wings, lights are then ordered from our stockist for collection at our premises in Basildon the next working day.
Simple!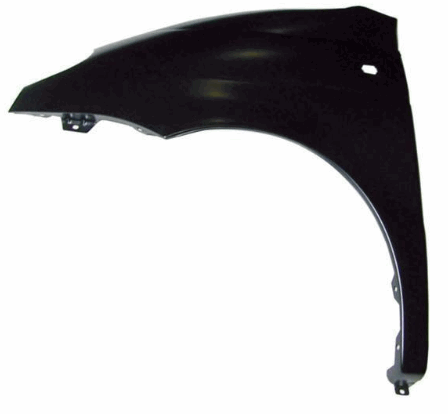 If you are looking for other things such as light units, then go to the link to Car Parts at the top of the page and you will be transported directly to our online store.
Here you can shop for headlamps, rear lights, and over 150,000 parts and spares for every model of vehicle that you can think off.
It really is that easy.
So why spend hours travelling around Essex, when you can get everything sorted from the comfort of your own home.
That is what we would do!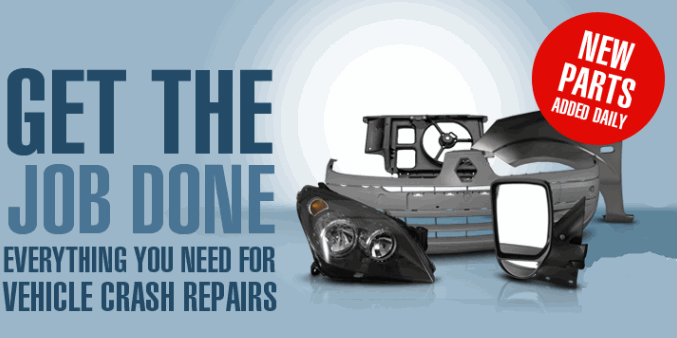 ---
Just Some Of The Vehicles That We Can Provide Body Panels For
Infiniti
Iveco
Jaguar/Daimler
Jensen
Lamborghini
LDV
Ligier
Lotus
LTI
Mahindra
Marcos
Maserati
Maybach
MCW
Rolls Royce
Santana
Sao
Talbot
Tata
Tesla
Think
Triumph
TVR
UMM
Westfield
Noble
Perodua
Piaggio
---
Ok This Sounds Good So Whereabouts Are You In Essex?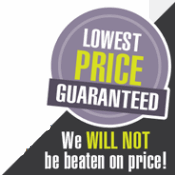 The beauty of buying your crash repair parts from us, is not just the price and convenience, but also our location.
We are based just a few minutes drive from the three main routes that cross through Essex.
The A127, A13 and A130 as you can see from map below, is literally on our doorstep.
So no matter where you are based in Essex and the South East you can get to us within about twenty minutes or so at the most.
For more details as to how to get to us, then click through here to our directions page.
Or use the link below the image and enter your postcode for door to door driving instructions.
We hope to see you soon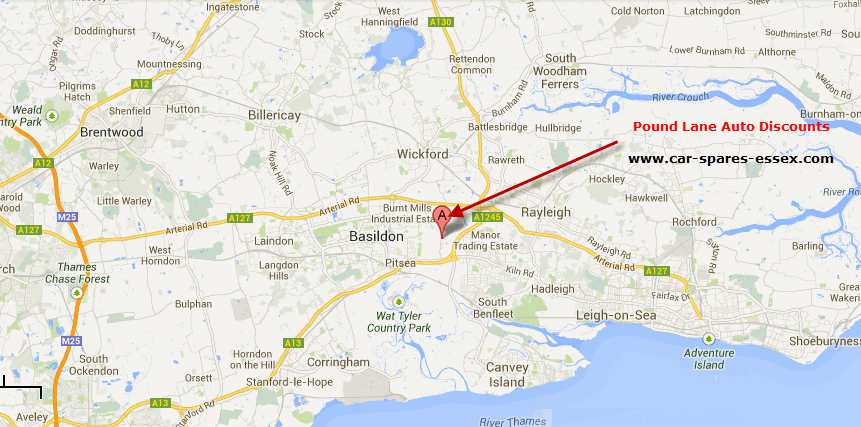 Pick Up Your Body Panels From Car Spares Essex Easily - Driving Instructions Here
---
Do You Deliver Your Body Panels To The Home Of Your Customers?
I'm afraid to say at the moment we do not deliver, as we do not have the capability and resource.
Being a family owned business, means that we need to focus in on what we are best at.
And that is providing the number one car spares service in the whole of Essex.
It is what we have made our name on.
But we will make it as easy as possible for you, by ordering your parts in ready for collection.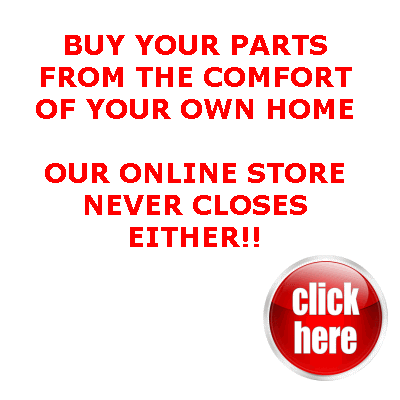 Home > Auto Parts > Body Panels