New Aston Martin Parts & Spares From Car Spares Essex The Friend Of Aston Martin

The search for new Aston Martin parts is becoming quite a pastime.
Such is the range of models that this classic car manufacturer has produced since the first car rolled off the conveyor belt way back in 1913.  
From the iconic Aston Martin made famous of course by the early James Bond films, to the latest models shown in classics such as 2012's Bond film "Skyfall".
Such is the desire by many people to own any of these luxury cars that Aston Martin have produced through the years, that the desire for Aston Martin parts has of course increased too.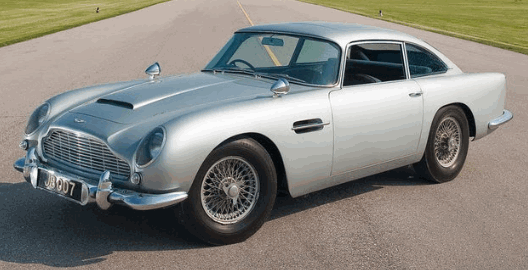 Buts it still come as a surprise to us that more and more people contact us to ask about cheap Aston Martin parts and spares for their vehicles.
We are delighted to be of service to them too, and certainly we are seeing more and more new Aston Martin drivers returning to our premises in Basildon again and again.
Ok that might be a bit of an exaggeration, but we have had a few calls when they could  have simply visited the Aston Martin main dealer.
But why would they want to do that if they can help it?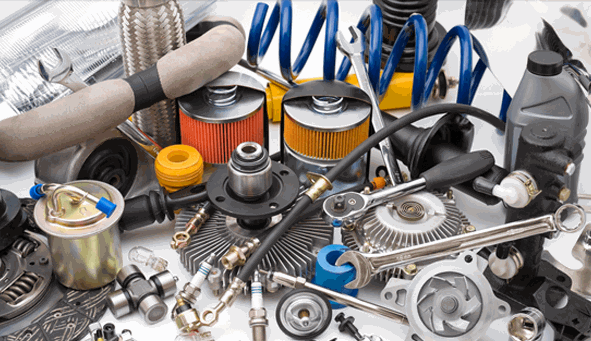 We can save our customers a huge amount of money, than going that route for their Aston Martin parts.
And hopefully you will consider us for parts too.
---
So What Aston Martin Parts Can You Supply Then?
Now that you have found Pound Lane Auto Discounts via our online route "Car Spares Essex", who just happen to be the number one car spares and parts outlet in the whole of Essex you have a huge range of Aston Martin parts at your finger tips.
We can cater for the new sexy models, and also can go right back to the earliest models.
Just give us a call, or use our contact forms  and we will do our best to find the part for you.
The list below will show the models that we can contact our suppliers to see what they can provide to us.
And honestly, even if it doesn't have your vehicle on the list below still give us a call, or even better pop in to see us.
We still want to see if we can supply the item that you are searching for.
Most of the time, we will be able to do this within a couple of hours such is the huge network of suppliers that we have.
---
Aston Martin Cygnet 1.3L
Aston Martin DB7 3.2L
Aston Martin DB7 5.9L
Aston Martin DB7 6.0L
Aston Martin DB9 5.9L
Aston Martin DBS 5.9L
Aston Martin Vantage 4.3L
Aston Martin Vantage 4.7L
Aston Martin Vantage 5.3L
Aston Martin Vantage 5.9L
Aston Martin Vanquish 5.9L
Aston Martin Vanquish 6.0L

Aston Martin Lagonda 5.3L
Aston Martin One-77 7.3L
Aston Martin Rapide 5.9L
Aston Martin V8 4.3L
Aston Martin V8 4.7L
Aston Martin V8 5.3L
Aston Martin V8 5.9L
Aston Martin Volante 4.3L
Aston Martin Volante 4.7L
Aston Martin Volante 5.3L
Aston Martin Volante 5.9L
Aston Martin Virage 5.3L
Aston Martin Virage 5.9L
---
Ok This Interests Me, But Whereabouts Is Pound Lane Auto Discounts?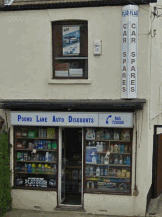 Well we are in an amazingly convenient location for the whole of the county of Essex.
When we opened our doors way in 1981, we didn't for a minute think that our location would make such a difference to our loyal customer base.
But it certainly has.
As being only a few minutes drive from any of the main routes that run through Essex (A13, A127 and A13) you are literally just twenty minutes drive at most from buying the best priced parts for your Aston Martin in the whole of Essex.
Which is a fact that many of our customers realise, who still come back to us again and again, even though they have moved far away.
You can get more information as to our location from our directions page here.
Or to gain driving directions from your home, click the link below the image and enter your postcode, and as for your part we will do the rest.
We hope to see you and your lovely Aston Martin soon.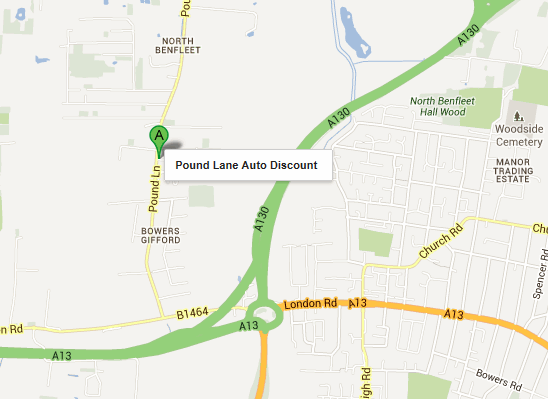 For Driving Instructions To Pound Lane Essex Click Here
---
Ok Last Question, If I am Looking For Some Really Unique Aston Martin Parts Can You Still Get Them For Us?
Now there are going to be some Aston Martin spares and parts that we simply can't get.
Catering for all makes of vehicles on the roads of Essex, and not just Aston Martins means that we simply do not have the space to hold everything.
Things like filters, suspension parts, brake pads and shoes, cables, plugs, and general service parts will be reasonably easy to obtain.
That you can be assured.
But as for unique stuff, we would need to do some investigation. 
However after being around for over 30 years, we know a lot of motor factors, who can help you out, and supply the part quite quickly.
If we do have to order it for you then our suppliers are brilliant and will get a part to us within a couple of hours.
If they haven't got it, and have to buy it in themselves then it will be next day delivery.
But as we say for the more normal stuff most of the time we will have it anyway.
Contact us on 01268 728309 or email us on by using the contact details here.
The list below shows the parts that our suppliers can provide for the majority of vehicles that on the road of Essex today.
They may just have the Aston Martin parts you are searching for too.
Body & Trim

Mirrors

Service Parts


Belts, Chains

Ignition Parts

Cooling & Heating

Air Con Parts

Radiator Caps

Thermostats

Radiators

Heaters

Coolers

Switches

Sensors - Cooling & Heating

Water Hoses

Clutch

Clutch Parts

Flywheels

Fitting Parts

Switches

Sensors - Clutch

Electrical

Aerials

Alarms

Horns

Immobilisers

Alternators

Dynamos

Drive Motors (Equipment)

Regulators

Relays

Solenoids

Starter Motors

Switches

Sensors - Body & Panel

Flexible Mountings

Bushes

Mountings

Wipers

Wiper Arms

Blades

Wiper Gears

Linkage

Motors

Wiper Washer

Bottles

Jets

Pumps

Hydraulics

Brake Hydraulics

Clutch Hydraulics

Fluid Reservoirs

Filters & Ignition

Ignition Leads

Ignition Parts

Lighting

Bulbs

Light Units

Cables

Cable Fitment Parts

Cables

Exhausts

Exhaust Parts

CV Boots


Joints

Drive Shafts

Drive Couplings

Universal Joints

Links


Rods

Wheel Bearing Kits

Wheel Bolts

Caps

Hubs, Nuts

Brake

Accessories-Fit Kits

Drums

Shoes

Steering & Suspension

Air Suspension

Shock Absorbers

Springs

Steering & Susp. Components

Steering & Susp. Fitting Tools

Steering Boots

Racks

Steering Boxes

Pumps

Suspension Spheres

Fitting Tools

Fitting Tools & Kits

Publications

Workshop Manuals

Fuel & Engine Management

Engine Management & Fuel Inj. Parts


Filler Caps

Fuel Tanks

Sender Units

Fuel Pumps

Engine Parts

Belts, Chains

Breather Caps

Hoses

Valves

Dampers

Idlers

Pulleys

Tensioners

Engine Gaskets

Seals

Engine Parts

Engine Oils

Grease

Other Fluids

Steering Fluids

Suspension Fluids

Transmission Oils

Lubricants & Fluids

Brake Fluids

Coolant Fluids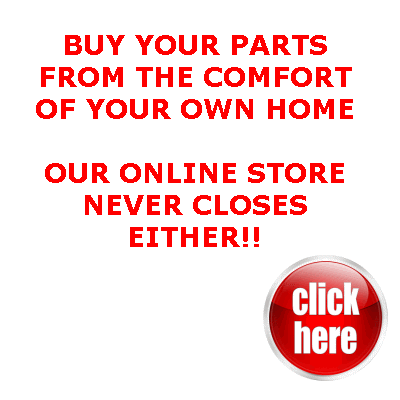 Home > Car Parts > Aston Martin Parts
Return To Aston Martin Parts