Need A Wickford Car Spares Shop?
Great Prices On Car & Van Parts Just Down The Road From Wickford

If you are driving around Wickford in Essex, and you want a quality low cost car part for your van or motor, then don't consider that you have to buy on your doorstep.
Just a short distance away from the town of Wickford is a car spares shop that have been offering the greatest service, and range of car spares and accessories in Essex for over a quarter of a century.
Is that a bold claim???
Well not really, as due to the fact that we opened our doors for business all the way back in 1981, and have flourished ever since that is testament to our simple philosophy
We focus on two key areas:
We want to offer the best prices that we possibly can, and also supply the best range of parts and spares in the whole of Essex.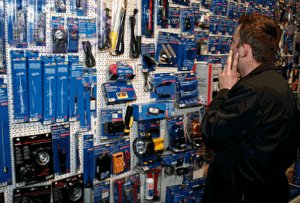 Add to that a desire to service our loyal customers in the only way that we know, with care and attention then we feel the future is bright.
But why are we telling you all this?
Well we want to add you to our loyal base of customers that have been with us for year upon year, and even when they move away from Wickford and Essex, still contact us for their parts and spares.
That is the kind of reputation that we do not take lightly.
From brake pads, to spark plugs, to car accessories and cleaning stuff, to whole exhaust systems and body parts, if you want it then there is a very good chance that we have it in stock.
And it doesn't matter if it is for Fords, Kia's, Jaguar, or even some obscure import from America or the continent.
---
If we don't have it, we can normally get the car part you want within a couple of hours or so.
And…..ok we might be labouring the point a bit but we have to point out that after being around for 30 years, we have a great network of breakers, car parts suppliers or just old fashioned knowledge that has been built up over the years.
So if we haven't got the car parts you want, or can't get it ourselves, we can normally tell you where to go to find it.
And that is why we have been dominating the car spares shops in Benfleet for so long, even though we still have people popping in to tell us.
"We never knew you were here, and so close to Wickford too!!"
So we would be extremely grateful to be able to supply car parts and spares to you and your family so we can be here for another 30 years or so.
But where are we you may be asking?
Well use the driving instructions below which will bring you straight to our door.
And of course if you want to just phone us or email us, or even place an order online then you have these options too.
And that desire to take the unwanted effort out of your driving and motoring experiences is why the town of Wickford, have the perfect car spares accessories shop right on their doorstep.
Come on.....give us a try.
The list below shows the vehicles that we can currently provide spares and parts for.
---

Number Plates Made Whilst You Wait From
The #1 Number Plate Maker In Essex

We are the premier registration plate maker in Essex today.

We will be happy to make road legal number plates in our store, and best of all this will be a number plate made whilst you wait service.

Simply bring your log book and driving licence to prove identity and within a few minutes you will be able to walk out with a brand new set of replacement number plates.

Most people Google "Number plates made near me" and then use us again and again.


For more information on the documentation required for us to make your registration plates CLICK HERE

---

Car Batteries Available Now Check In Store For Current Availability

Googling for cheap car batteries will of course bring a lot of choices to your device.

At Pound Lane Auto Discounts, not only do you get a great battery with a three year guarantee, we will also check your battery on the car.

We try our best not to sell you one, so you can be sure that if we do then the car battery is right for you and your families needs.

How many other companies can say that?

So no more searching for "Car shops Near Me"....just a quick drive and get things done.

---

Range Of Auto Parts
We Try To Supply Online And In-Store

Ssangyong Parts, Talbot,

Suzuki Parts, Tata,

Tesla, Think, Toyota Parts, 

Triumph, TVR, UMM, 

Perodua, Peugeot Parts, 

Piaggio, Hyundai Parts,

Infiniti, Isuzu, Iveco,

Jaguar Parts,

Daimler, Jeep Parts, 

Kia, Lada,

Lotus, Mazda Parts

Proton, Aixam, Daihatsu, Dodge,  

MG, Microcar,

Mini Parts, Reliant, 

Renault Parts, Rolls Royce, 

Alfa Romeo, Asia Motors, 

Bentley, BMW Parts

Bristol, Cadillac, Caterham,

Chevrolet, Chrysler Parts, Citroen Parts, 

Saab Parts, Santana,

Sao, Seat Parts, Skoda Parts, 

---



Would You Deliver Parts To Me In Wickford?
Although we really want to offer a first class service, we do not offer a delivery service.
Being a little old shop, we have to focus on the best use of our time, and that is taking orders and serving the people that are willing to give us their custom.
We would let them down, if we were not there as we were delivering car spares to our customers.
So no.
Deliveries is one of the things that we will not be doing I'm afraid.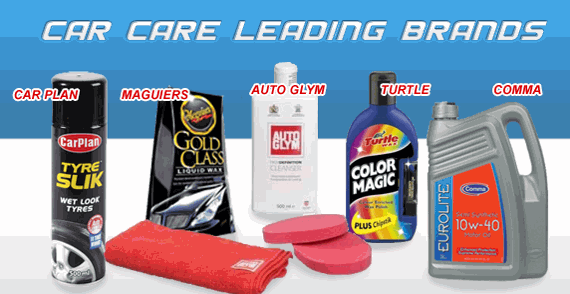 ---
Wickford To The Number One Car Shop In Essex
From London Direction
Head either down the A13 or the A127 looking for signs for Benfleet.
You will hit the Sadlers Farm Roundabout, which can take you to other areas of Essex.
Take the B1464 (London Road) and then at the very bottom of the hill you will make a right turn into Pound Lane.
From Wickford
Drive along the A127 until you arrive at a large roundabout known locally as the Sadlers Farm roundabout.
You will take the 4th exit which is the B1464 (London Road).
Drive over the hill and then at the bottom turn right at the traffic lights into Pound Lane.
Continue down the road going past a pet shop ("Wiltons" left hand side) and a garden Centre (Right Hand side)
We are about 100 yards further, on the right hand side.
There is a layby which can be parked in, or roadside parking is plentiful.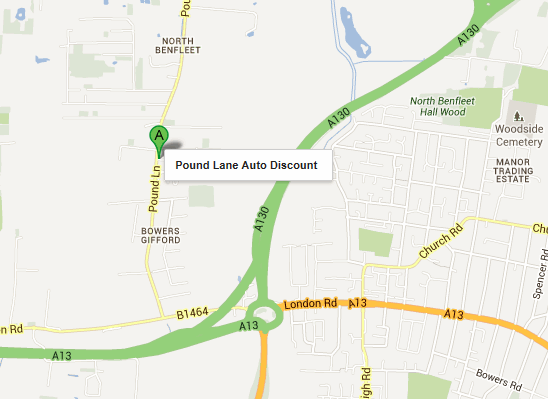 To go straight to Google Maps For Directions From Wickford Click Here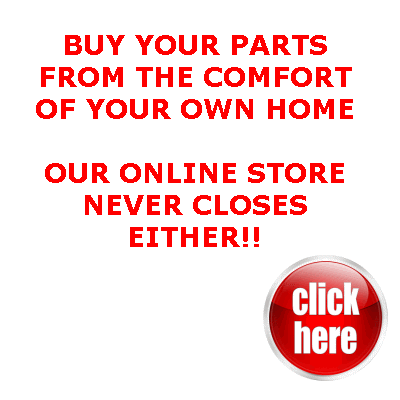 Home > Directions > Wickford
Return To Top Of Wickford