Toyota MR2 Parts Near Me Means
Car Spares Essex The Home Of Toyota
Great Prices On MR2 Parts
Been searching for "Toyota MR2 Parts Near Me"?
Well you dont need to do anymore searching.
New Toyota MR2 parts should not be something that you spend all your weekend looking for.
And you don't have to now that you have found Car Spares Essex.
When it comes to Toyota you are at the right place, and saved yourself a lot of hassle.
Pound Lane Auto Discounts in Essex, have been providing low cost and quality spares for all models of Toyota since way back in 1981.
So for over 30 years, we have supported the Toyota driving public with the three things that they want the most. 
Low cost parts, great selection, and top customer service.
And hopefully they can become the things that you want the most, if you decide to join our band of loyal customers.
So stop Googling "Toyota MR2 Parts Near Me" you have found us.

So read on.........
---
We Like To Offer Motoring Convenience At Its Best

As you will have seen above, we believe in trying to make our customers lives as easy as possible.
We don't think that part of working on your Toyota MR2, should mean half a day driving round looking for the Toyota parts you need.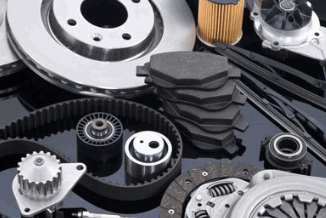 Get the parts, do the job, and then get on with the important things in life.
Like watching the Formula One, or having a beer or two.
And that is why we have put nearly all our Toyota spares online for you to buy and then come in and collect.
We will hold them for you until its convenient.
If that is not good enough for you, unlike many of the Essex car spares shops open throughout the county, we open up seven days per week too.
Do other Toyota MR2 parts sellers do this?
Well to be honest I have no idea, but we think it is what you all want so we provide it.
---
Do You Supply new Toyota MR2 Spares For My Model Of Toyota?

We have a huge range of new Toyota parts waiting for collection on our shelves.
From ignition parts, to suspension arms.
From service parts, to whole exhausts systems, we can supply most of the parts you want with little problem at all.
But we will be honest as there will be times that a main dealer will be a better place for you to obtain your items, and we will advise you of that fact if you contact us.

We want you to get the best deal at all times.
Motoring shouldn't be about great expense after all.
So in regards to the Toyotas, all of the models below are catered for both at our extensive online store (with the most up to date prices listed for over 150,000 parts), or from our suppliers.
Check online for all the information you require first, and if you need additional help then either: 
Contact us on 01268 728309 or fill in our easy to complete order form
Toyota MR2 1.5 L 3A-LUI4 (AW10)
Toyota MR2 1.6 L 4A-GE DOHC I4 (AW11)
Toyota MR2 1.6 L 4A-GZE supercharged I4 (AW11)
---
Knowing That I Can Fin Toyota MR2 Parts Near Me Sounds Good, But What About The Hard To Find Toyota MR2 Parts?

Well we don't like to boast, but we have been around the motor trade of Essex for over 30 years, so we know a thing or two about this problem.
We have built up a huge network of friends, colleagues, and mechanics that can most of the time help us find the bits you want.
We are not always 100% successful, but generally we come up trumps for you, or at least we can give you some advice as to where you can go for the Toyota parts you want.
If you can't find the part on our online store, then just give us a call on 01268 728309 and we can have a chat.
That's what you want from a shop advertising "Toyota MR2 Parts Near Me"
---
Do You Deliver Toyota Parts Around Essex For Your Customers?

No unfortunately we do not offer a delivery service to our customers.
We do try our best to provide brilliant customer service to everyone, but being a family owned business we just don't have the capability to do this.
Instead we try to maximise the effectiveness of our time with how we deal with all our face to face, and phone customers.
And this is where we have made our name, and kept us flourishing over the last 30 years. 
---
Driving Instruction To Collect Your Toyota MR2  Parts
We are really easy to get to for anyone in Essex.
You see we have three of the main routes that go all around Essex, only minutes from us.
The A127, A130 and A13 lead you straight to our door, which makes it no more than 20 minutes from wherever you live.
For directions to us you can click here.
Or for detailed driving instructions on Google Maps, simply click the link below the image.
We hope to see you soon.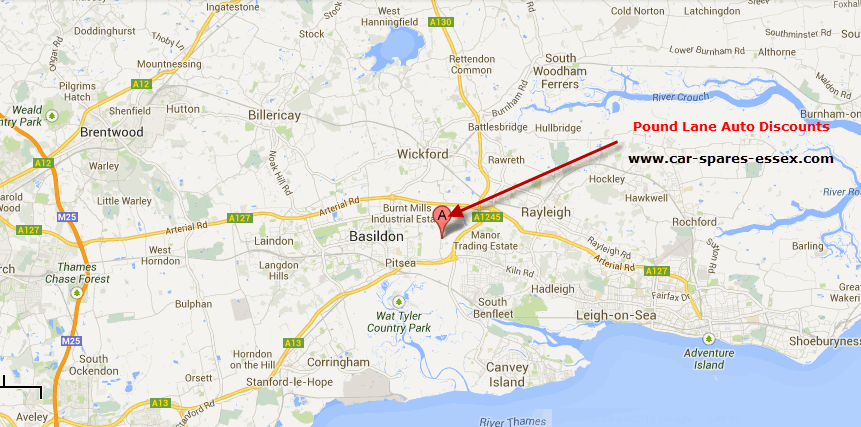 Driving Instructions To Collect Your Toyota MR2 Parts Near Me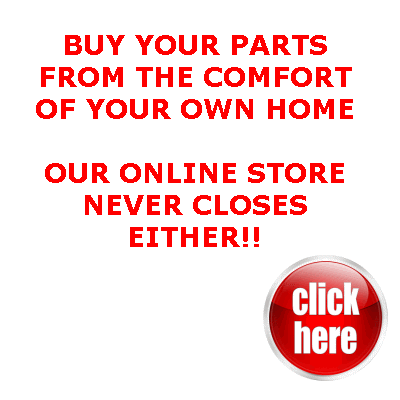 Home > Car Parts > Toyota MR2 Parts Near Me
Return To Top Of Toyota MR2 Parts Near