Exhaust Systems And Accessories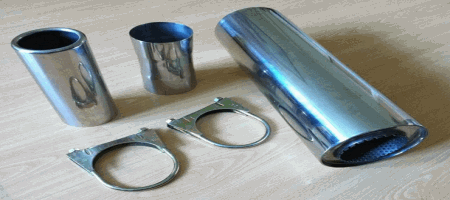 There are many different makes of exhaust that you can fit on your car.
But rest assured at Pound Lane Auto Discounts we only supply the makes that we are happy with.
And the maker that we put our name fully behind is Walker exhausts.
Established in 1888, Walker have been the name of exhaust manufacturer throughout the world.
Started in Wisconsin in the United States, four employees open the doors of their building to start making springs for horse drawn carriages.
Now over 120 years later, they build a few more bits than springs, with the exhaust being the product that they are synonymous with.
So click the icon on the right hand side of the page and locate your vehicle, and exhaust part that you require.
Upon receiving your order our people at Pound Lane Auto Discounts will locate the exhaust, and have it waiting for you within a few hours.
Come in and collect and save 10% on the store price.