New Brake Pads, Shoes
And Braking Parts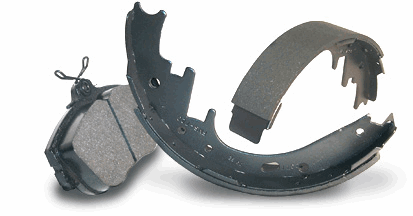 Finding the correct new brake pads for your car can be a bit of a nightmare.
You visit your local car spares accessories shop, with all the information concerning your vehicle....Registration, Log Book, Chassis Number, even the colour.
You hand all the information to the helpful shop assistant, and with a few clicks of their ever active mouse, you get told.
"Sorry, there are four choices of pads for your vehicle. Do you know what they look like?"
But that should never be a problem when you use Pound Lane Auto Discounts, the number one stockist and supplier of brake pads, discs and brake shoes in Essex.
---
Simply use our online catalogue at the bottom of this page and locate your vehicle easily.
Make a note of your part number, and if there is only one choice of pads or shoes, then just order online, or give us a call.
Job done!
But if there are more than one compare the images of each item until you are 100% sure that you have the correct part for your vehicle.
Nobody wants to spend their weekends, running around shop after shop, when you can spend the time watching the Formula One or having a nice beer.
---
The Full Range Of Makes And Models We Supply Brake Pads For
Infiniti
Iveco
Jaguar/Daimler
Jensen
Lamborghini
LDV
Ligier
Lotus
LTI
Mahindra
Marcos
Maserati
Maybach
MCW
Rolls Royce
Santana
Sao
Talbot
Tata
Tesla
Think
Triumph
TVR
UMM
Westfield
Noble
Perodua
Piaggio
---
How Do Brake Pads And Shoes Work Then?
Brake pads are the parts of a car's braking system that actually take the brunt of the frictional force necessary to stop the car.
In a disc brake system, the brake pedal activates a hydraulic line which squeezes the brake calipers against the rotors of the car's tires.
Brake pads are positioned between the calipers and the rotors to absorb the energy and heat, then provide enough grip to stop the car.
A good analogy for understanding disc brakes is a ten speed bicycle.
The handgrip under the rider's hand is like the brake pedal of a car.
As the rider squeezes this grip, cables pull two hinged pieces called calipers together.
The calipers themselves do not contact the rim of the tire, but two rubber pieces do.
These rubber shoes work much like automotive brake pads.
The metallic rim of the tire is essentially a rotor.
The friction between the brake pads and rotor is the key to stopping in a disc brake system.
Eventually, however, the rubber shoes of a bicycle and the brake pads of a car will wear down and severely compromise the operator's safety.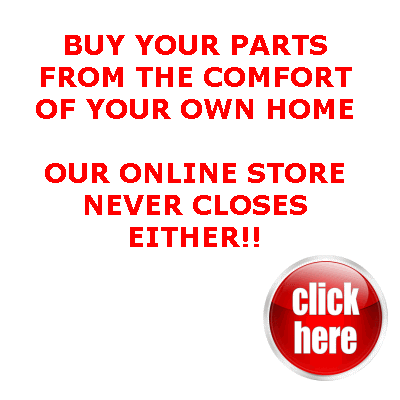 Home > Auto Parts > Brake Pads